Noel Fielding's Hairspray Has Been BANNED From The Great British Bake Off
26 June 2017, 16:50 | Updated: 26 June 2017, 17:03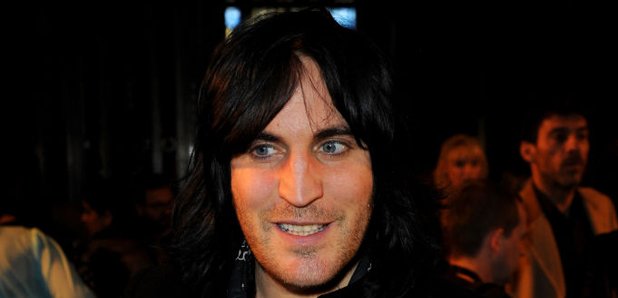 The flamboyant presenter might be looking a little less fabulous than unusual when the show reaches our screens.
He's known for his dandyish style, but we could soon see a more sensible look from comedian and Bake Off star Noel Fielding, as bosses have reportedly banned him from bringing his hairspray onto the set of the returning cake-based show.
A source told The Daily Star: "Noel was warned to lay off using so much hairspray and deodorant as he was a safety risk in the tent… He is forever squirting his hair and worrying that's it's fallen out of place."
Well, being fabulous is a full-time job, but it looks like this dedicated follower of fashion will have to rein himself in a bit!
The show is set to return this year, controversially appearing on a Channel 4 rather than the BBC, with Mary Berry and Mel and Sue having left the franchise. The revamped version will features Sandi Toksvig, cookery expert Prue Leith and, of course, Paul Hollywood, who's thankfully returned for this new version.
Meanwhile, the BBC has confirmed that it will launch its own rival to Channel 4's Great British Bakeoff. Funnyman Jason Manford will host the culinary shindig and he's sure to whip up a few laughs to keep up watching.
As if that wasn't enough, former 'Bake Off star Nadiya Hussain is set to appear alongside Zoe Ball in the The Big Family Cooking Showdown, which will see families share their family recipes in the hope of being crown the best in the land.
If this trifecta of shows doesn't improve our culinary skills, nothing will! With all this and much more coming to our screens, it's set to be a massively entertaining time for telly. Just remember to leave the hairspray at home, Noel!