Noel Fielding Sparks Complaints With Fridge Antics
14 September 2017, 11:51 | Updated: 14 September 2017, 12:24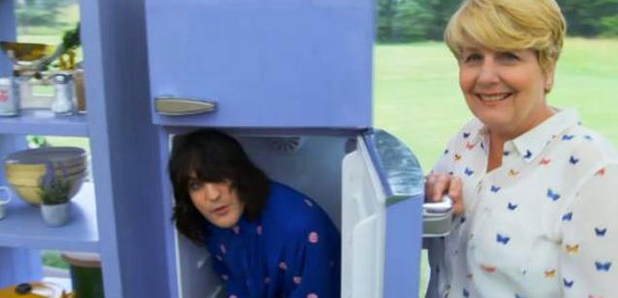 Bake Off presenter Noel Fielding's fridge controversy has attracted four times as many complaints as Sarah Harding's 'antics' on Celebrity Big Brother.
While most of us were giggling over the filthy innuendos during Tuesday night's Great British Bake Off, it seems others were left genuinely angry after Noel was filmed hiding in a fridge.
The TV watchdog Ofcom say they've received 24 complaints after the presenter was seen climbing out of the refrigerator during a gag with Sandi Toksvig.
Just when you thought @NoelFielding11 couldn't get any cooler...#GBBO #BreadWeek pic.twitter.com/XLTzXo4W2r

— Channel 4 (@Channel4) September 12, 2017
Many viewers claimed the stunt was irresponsible and children could be tempted to try it themselves.
Anyone around in the 70s may remember a terrifying public service video what warned about the dangers of children dying after being trapped in abandoned fridges.
Ofcom say they will be assessing all the complaints before deciding whether or not to investigate.
When former Girls Aloud singer Sarah Harding was seen performing a sex act on Chad Johnson in Celebrity Big Brother, just six people complained.
Watch more: Bake Off contestants face the hilarious fortune cookie challenge