THESE Are Officially The Most-Liked Instagram Posts Of 2017
30 November 2017, 11:56 | Updated: 30 November 2017, 12:02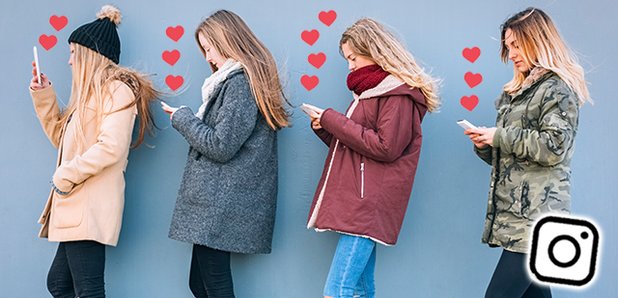 There's an obvious theme running through them - and it's probably not what you're expecting!
We dread to think how many hours we've spent scrolling through social media in the year 2017, and we hate to admit that in 2018 we will probably be just as bad...
But hey, it's addictive y'know!
And, equally satisfying is the process of carefully filtering a picture, uploading it to Instagram and watching the likes flood...sorry...trickle in.
Achieving 20+ likes on an image is usually a big achievement for us mere mortals, but for celebs this is just a drop in the ocean - especially those who have made the top 5 most liked Insta posts of 2017!
There seems to be a common theme running through 2017's most liked - and no, it's not an overly airbrushed selfie.
The official top 5 most-liked posts are as follows:
1. Beyonce's pregnancy shoot:
Queen B reigns supreme with not only the most-liked Instagram post of 2017 - but the most-liked post EVER! She uploaded this snap of her bearing her twins back in February, so it's had the best part of the year to rack up all the love.
2. Cristiano Ronaldo's new arrival:
Footballing legend Cristiano Ronaldo posted this heart-warming snap moments after becoming a father for the fourth time, and the world fell in love with the perfection in this picture.
3. Selena Gomez after her kidney transplant:
Pop princess Selena Gomez is officially the most followed person on Instagram, but only made it in at number 3 for the most likes of 2017. In this snap she revealed why she had been quiet over the summer - she had to undergo a kidney transplant. In her emotional post she thanked her friend Francia Raisa for donating the much-needed kidney.
4. Beyonce with her baby twins:
Beyonce has claimed 4th place in the top 5 with her post that revealed her twins' names to the world - Rumi and Sir Carter. Looking perfect as always just one month after she gave birth, it was the first time we got to see her newborns.
5. Cristiano Ronaldo with his baby twins:
More twins! Ronaldo takes the 5th spot after announcing that he became a father to twins earlier this year. Fans rushed to send their congratulations to the footballer after he posted the sweet picture.
It seems that love really does make the world go round and we just can't get enough of it - but who can blame us - just look at those pictures of pure happiness!
WATCH: Selena Gomez Talks About Her Kidney Transplant: