Olly Murs Reveals He's NOT Just A Ladies Man...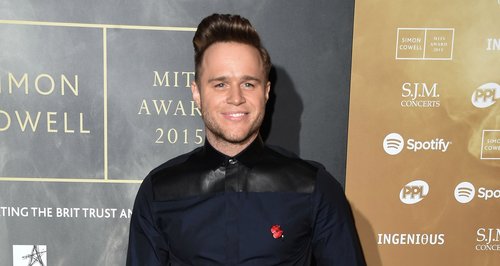 The cheeky singer had a giggle with reporters about his sexuality...
Olly Murs may be known for his handsome looks and way with the ladies, but he claimed he might be "21 percent gay" when bantering with reporters about his sexuality in a recent interview.
The 'Troublemaker' singer, who has been linked to string of beauties since splitting with long-term girlfriend Francesca Thomas last September, revealed he has a camp side to his personality.
Olly's tongue and cheek revelation comes as 'Grimsby' star Sacha Baron Cohen claimed to be 31 percent gay.
We have to admit, all these percentages have us very confused. We were never good at maths.
Speaking to The Sun newspaper, Olly said: "I'm probably the same [as Sacha], or maybe 20 per cent. I've got a lot of gay friends I get on with really well. Everyone's got a bit of campness about them."
Olly has since taken to Twitter to reassure the ladies, that he is STILL very much interested in women despite his cheeky comments.
Don't just read the headline you plonkers

— Olly Murs (@ollyofficial) March 16, 2016
Meanwhile, the former 'X Factor' host appears to be enjoying single life and has been seen out and about with a string of beauties.
But the charming singer might be having a bit too much fun, as he claims his mates have banned him from kissing lots of girls.
"I've been put on a complete kissing ban by my friends. I've learned from my mistake.
"But I'm still young enough to go out and have a good time so I'm not going to let Snapchat and all those social media things stop me."
Hear hear, Olly!