Olly Murs Is Getting The Silent Treatment From This X Factor Judge
19 October 2017, 09:52 | Updated: 19 October 2017, 11:05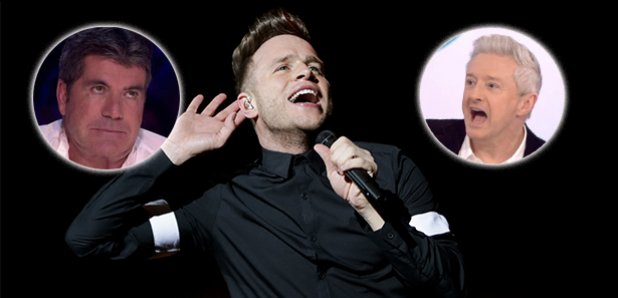 The cheeky singer's new role on The Voice might not have gone down too well with this music mogul.
Since it was announced that Olly Murs is going to replace Gavin Rossdale as a coach on the next series of the Voice the general reaction has been positive from fans.
Olly has a huge fan base and such a great personality we think he'll make a great watch as a coach in one of the famous spinning chairs alongside Will.I.Am, Jennifer Hudson and Tom Jones on the talent show.
But it hasn't gone down well with everyone and unsurprisingly some of the most high profile negative feedback has come from the X Factor camp.
When judge on the rival talent show Louis Walsh heard the news he said "Has he got a voice?". Although he did then wish the 33-year-old well and said "Good for him. He's a great hustler. He's done very well for himself."
But head X Factor judge Simon Cowell gave an entirely different reaction all together, one that some might say is worse than Louis' scathing comment.
Olly revealed to Digital Spy at the series launch: "I haven't spoken to Simon. If he wants to call me he knows where I am. No, I haven't heard from him but I've had some great contact from loads of other people wishing me luck."
Olly's fame began on the X Factor as the runner up of the 2009 series so Simon's silent treatment may not come as a surprise for many as the singer is heading to the show's biggest competitor.
Olly don't worry, we're sure he's not angry...just disappointed!
And in case you missed it, here's the moment Olly dropped his trousers on This Morning for your viewing pleasure...