The Cast Of 'One Tree Hill' Reunite After Four Years!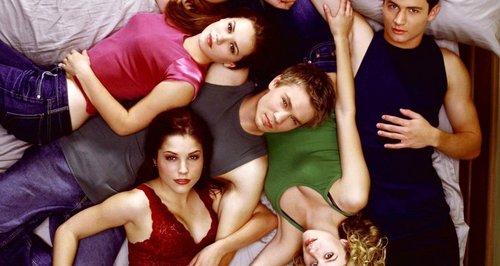 All the pictures from the 'One Tree Hill' reunion...
If there's one American noughties drama that still has our hearts, it's One Tree Hill. Remember the Lucas, Brooke and Peyton love triangle? How about the epic teen romance between Hayley and bad-boy Nathan?
Well, a One Tree Hill reunion happened at the weekend, bringing together the stars of our favourite teen TV drama, four years after the last episode aired.
Yep, the likes of Lucas Scott (Chad Michael Murray) and little Jamie Scott (Jackson Brundage) – were among the old cast members who attended Eyecon's annual One Tree Hill themed convention in Wilmington, North Carolina.
The cast reunited to mingle with fans, take photos, sign autographs and remind us why we should be binge watching re-runs of the series, like, now.
Don't worry if you didn't get a chance to make it all the way to North Carolina this year, the cast provided plenty of adorable photos via social media. Take a look at the best below…
And lets not forget about Mouth and Skillz...
We want Skillz' T-shirt...
You might remember him as the wisest five-year-old that ever lived, but these days Jackson Brundage, who played Jamie Scott on is ALL grown up - and so is his BFF, Chuck.
We're off to start watching season one, episode one, again...