You Will NEVER Believe What The Kids From Outnumbered Look Like Now!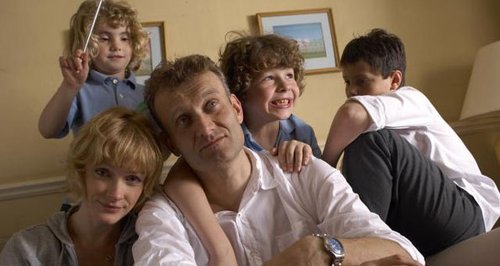 Nine years have passed and boy do the cutie pie kids from Outnumbered look all grown up! Plus, there may be a special one off episode on the horizon...
Stop EVERYTHING and look at this amazing picture of the kids from 'Outnumbered' all grown up!
Ramona Marquez, Daniel Roche and Tyger Drew-Honey, better known as Karen, Ben and Jake, shot to fame when they were cast in the show about a hilariously sarcastic British family.
Amazingly, much of the show was done in an improvised manner, which meant they could rely on the kids to come up with some belters!
Ramona was just six when she was cast in the show, Daniel was seven and Tyger was 11. Now, nine years on, it's safe to say they've grown up a bit!
LOOK AT THIS...
As if these are the Outnumbered kids... pic.twitter.com/818a404ojb

— Gogglebox (@GoggleboxQuotes) 24 July 2016
The series ran for seven years, but sadly came to an end two years ago.
But, SPOILER ALERT, this picture could mean there is a one-off special on the horizon! Apparently, it will be shown on TV later this year...maybe Christmas time?
As you can imagine, the internet had lots of funny things to say about the 'Outnumbered' kids.
in the uk we perceive the passing of time by the current age of the kids from outnumbered

— mark (@markcfm) 25 July 2016
This one comparing the trio to Rod, Jane and Freddy from 'Rainbow' has to be our favourite of the day though...
Want to feel old? These are the #outnumbered kids today: pic.twitter.com/s84mjoBCvV

— Gareth Cowlin (@garethcowlin) 25 July 2016
What do you think of this snap? Scarily grown up or what?!