'Zoolander 2's Spoof Sexy Perfume Advert Is Hilarious!
Ben Stiller, Owen Wilson, Christine Taylor and Will Ferrell all return for the really, really, ridiculously good-looking sequel...
Are you looking for a new scent? Well forget Chanel No. 5 and Moschino Love because now there's Zoolander 2. Well, sort of.
The second trailer for the Zoolander sequels comes in the form of a sexy spoof perfume advert and it's fashionably on trend!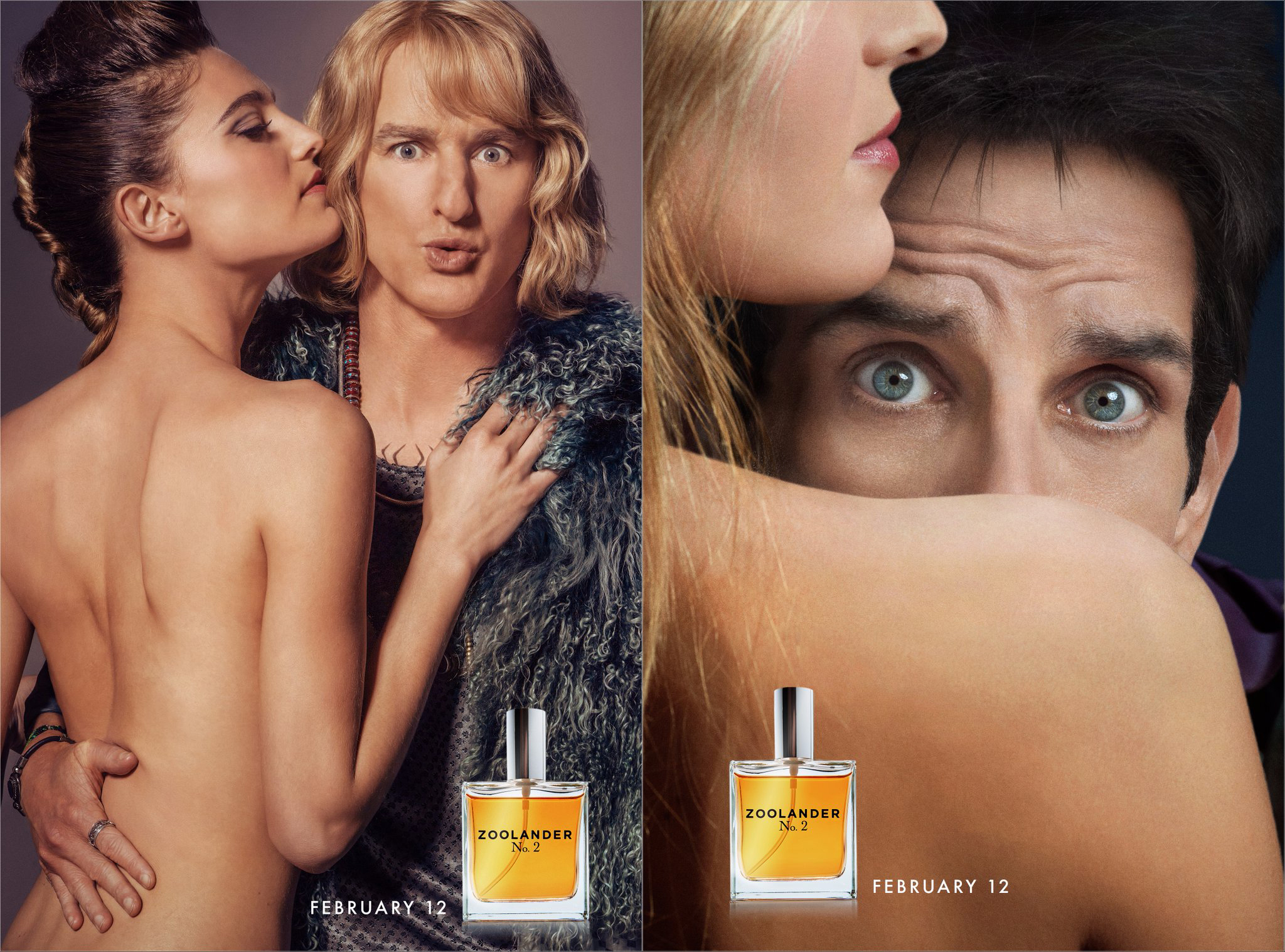 Picture | Twitter
Fourteen years after the first film, times are tough for male-models who just aren't so hot right now, so Derek Zoolander (Ben Stiller) and Hansel (Owen Wilson) pander off to the fashion capital of the world, Rome where inevitably, trouble awaits.
Christine Taylor, Will Ferrell and Billy Zane are all said to be reprising their roles and they will be joined by Penélope Cruz, a sexy interpose agent, and Kristen Wiig as a woman who is living with the side-effects of too much plastic surgery.
Celebrity cameos glitter the film with Miley Cyrus, Kim Kardashian and Justin Bieber who is assassinated...
And the most exciting bit? The new trailer confirms that Benedict Cumberbatch has definitely got a part! He is playing the part of a confusingly indigenous model.
This looks great, we just hope it's as legendary as the last!
Blue Steel is the new black. #Zoolander2 is coming to theaters February. pic.twitter.com/FIybJ0NA0n

— Paramount Pictures (@ParamountPics) November 11, 2015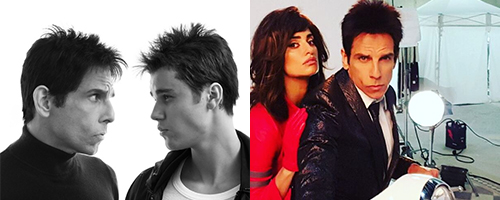 Picture: Instagram | Justin Bieber and Penélope Cruz pose with Derek Zoolander (Ben Stiller)
Ben Stiller (Derek Zoolander) and Owen Wilson (Hansel) surprised fans earlier this year by strutting their stuff at the Valentino fashion show in Paris, confirming rumours of a Zealander sequel.
The actors - who were in character - were greeted with applause and screams from the crowd as they sashayed down the runway wearing custom made pieces from the Italian fashion house.
It seems Zoolander and Hansel have certainly won over Anna Wintour, as the characters were spotted backstage schmoozing with the U.S. Vogue editor.
Watch the trailer here: