Shocked Fans Think They Just Heard A Swear Word In The M&S Paddington Advert!
8 November 2017, 10:52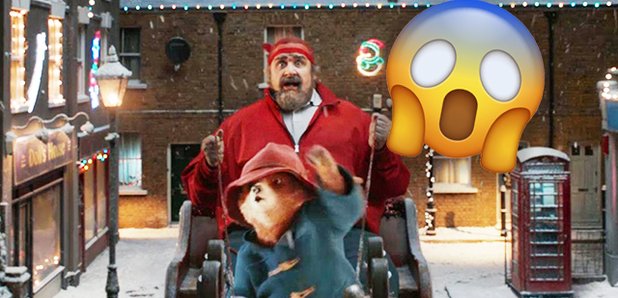 After watching it over and over again fans now think they've spotted something off about the ad!
Who could blame anyone for rewatching that Paddington Marks and Spencer advert over and over again? It's too darn cute!
But after a few more watches, fans are thinking they might have heard a rude word said by the burglar who stars in the ad alongside the loveable bear.
Stunned viewers are now convinced that rather than the burglar saying "Thank you" at the end of the advert, he actually says "F**k you".
Surely not!
But Twitter users are convinced and took to the social media site to express their concern...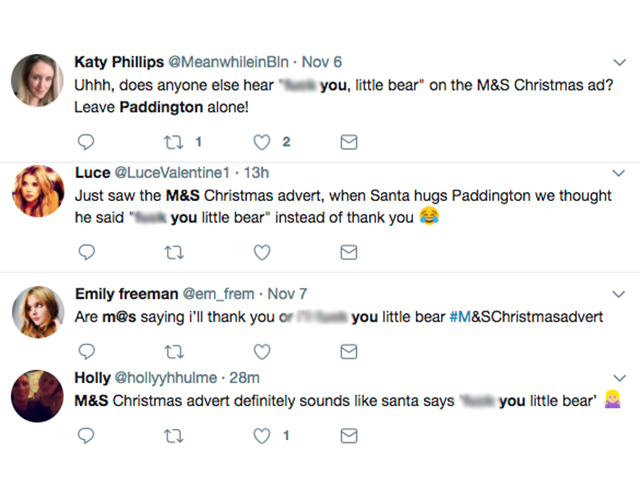 In the ad Paddington mistakes the burglar with his red coat and red stocking for Santa and unwittingly returns all the presents he has just stolen back under the Christmas trees where they belong.
Paddington's kind nature and the Christmas spirit eventually melts the burglar's heart and that is where the blunder occurs. Where he is meant to say "thank you" many fans are hearing "f**k you".
But things have been thankfully cleared up as an M&S spokesperson who has confirmed that he is definitely saying "thank you".
Well, we are relieved!