Paddy McGuiness' Wife Isn't Putting Up A Christmas Tree For This Emotional Reason
7 December 2017, 07:03 | Updated: 7 December 2017, 11:02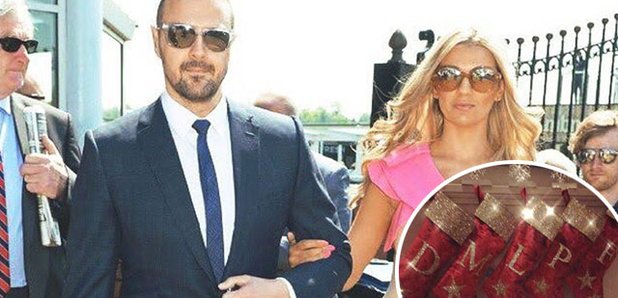 Christine took to Twitter explain why her home will be treeless over the festive period this year.
For many, putting up a Christmas tree is a standard requirement for the festive season. Paddy McGuiness' family however, will be moving away from the tradition for this heartbreaking reason…
His wife Christine has admitted that the festive decorations leave her twins Leo and Penelope, who have been diagnosed with autism, feeling 'extremely anxious'.
The mother of three posted a picture of five stockings with the caption: "I think this is enough for our Christmas decorations, I'm nervous about putting a tree up, I don't think I'm going too.
"Last year was the most upsetting Christmas we've had, we had just been told our twins had autism and we felt very out of our depth. Christmas massively affects the twins behaviour"
She went on to explain: "They were extremely anxious and unsettled. The Christmas lights, trees, decorations and music.. it was all too much. It was very over stimulating and with so much change everywhere it was quite frightening for our children who were pretty much non verbal, they had no understanding of what was going on."
Learning from their previous experience, she added: "I knew nothing about autism then. Now I'm fuelled with knowledge on their condition and I'm really looking forward to preparing them in advance to help them understand the magic of Christmas!"
"Less is more for our children, they wouldn't care if they got 1 present or 10 and that is a quality you can't buy."
Truly heartwarming.
Watch More: