Paddy McGuinness shares inspiring post after holiday with his autistic twins
4 April 2018, 12:19 | Updated: 19 October 2018, 17:33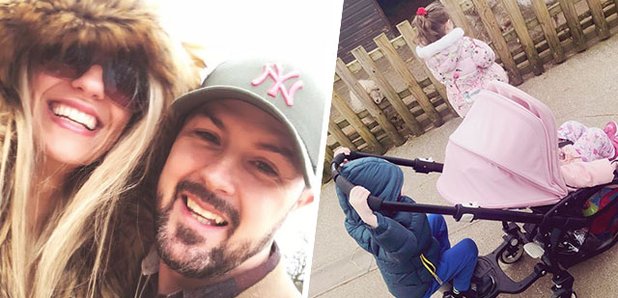 Paddy McGuinness has urged parents of children with autism to not "give up hope" on holidays.
The Take Me Out star, 44, and his wife Christine have gone on their first family holiday since having their four-year-old autistic twins.
The couple both shared pictures on Instagram of their experience, as they headed to Ribby Hall Village in Preston over the Easter weekend.
Within the post Paddy urged parents with autistic children to not fear going on a family holiday, writing: "Being parents with autistic children, for us, family holidays have been a pipe dream until now.
"After four and a half years we've finally conquered a family holiday. We managed two days there, which for us was massive."
Paddy posted a number of images showing his jam-packed car, full of luggage and added: "We had to take so much stuff but to see our kids having fun was well worth it,
"It was a hell of a long time getting there but we did it. Now all I need to do is sleep for a week."
In addition to sharing the same image as Paddy, Christine, 30, also put up a picture of herself alongside Paddy with the caption: "We did it! Our first ever night away with the children. They coped so well with the change, very proud parents today #autismawareness."
Great to see it went down well guys!
Watch more: