Paddy McGuinness Sends Fans Into Meltdown With Sizzling Topless Selfie!
6 November 2017, 11:30 | Updated: 19 October 2018, 17:23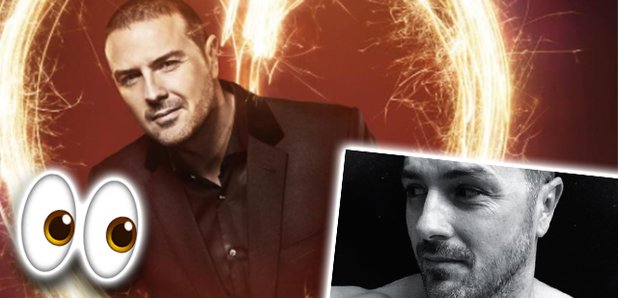 Is it us, or has it got awfully hot in here?
When we think of Paddy McGuinness, we think of shows like 'Take Me Out', and his comical partnership with fellow funnyman Peter Kay.
What we do NOT think of is a set of washboard abs that even the likes of David Beckham would envy.
WATCH: Paddy And Keith's Dirty Dancing Scene Is Hilarious!

But it appears that the comical presenter has been hiding an impressive set under his clothing for some time, as he posted this steamy shot to his Instagram page:
Looking sultry in a black and white filter, Paddy certainly grabbed the attention of his 318,000 followers with this unexpected selfie, and sent fans into total meltdown.
One commented: "Thought it was David Beckham for a minute.... love you paddy xx", whilst another expressed: "leave the lighty on!".
Some just didn't hold back, with one user posting: "OH.....MY!!! U IS ON FIRE!!! "
We whole heartedly agree with all of the above!
Paddy has been happily married to wife Christine for 6 years, and it seems that he has taken tips from his fitness-loving wife, who can't resist a sizzling selfie:
The couple have three children - twins Penelope and Leo, and daughter Felicity.
Despite having his hands full with three children under the age of 5 and a busy presenting career, we're glad to see that Paddy still has time to hit the gym!