Paloma Faith Reveals She's Working With THIS Legend On Her New Album
12 September 2017, 21:00 | Updated: 12 July 2018, 13:59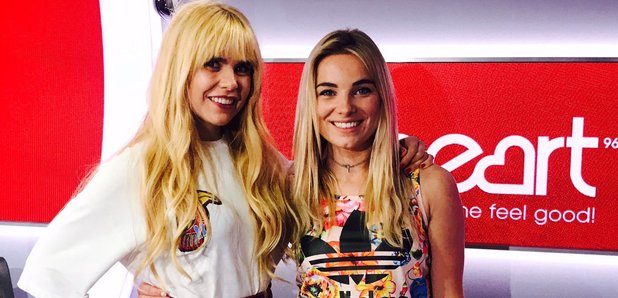 Speaking to Sian Welby on Heart, Paloma Faith has exclusively revealed that Samuel L. Jackson is collaborating with her.
Paloma is back with new music after welcoming her first child with French partner Leyman Lahcine in December last year.
The Picking Up The Pieces singer popped in to Heart to tell us about her fantastic new single Crybaby and her upcoming album The Architect.
"So I've collaborated with Sia and John Legend… smoking! And Samuel L. Jackson…"
"There's a bit of an exclusive on this. I'm not going to tell you whether it was singing, speaking, making noises. Me being me though, I forgot who I was dealing with and tried to give him some direction. I was like 'can you just do it a bit more like this' and he was like 'maybe you got the wrong guy."
"I said, 'Oh no, I'm so sorry, you are the right guy. You're the right guy all day, every day, forever. You are the guy."
Paloma's new single Crybaby addresses global issues and politics, and is out now.
She has previously said: "The song questions whether global conflicts would cease to exist if men successfully dealt with their feelings. Would things be resolved without attack and with measured discussion?"
The singer has also recently opened up about her nightmare childbirth, in which she was in labour for 20 hours. She insisted though that she would do it all over again, and would consider adoption.
Paloma and partner Leyman have kept the name and sex of their baby secret.
Watch more: Paloma is tested on her cockney rhyming slang in the video below.