S Club's Paul slams 'time waster' fans... as he relists Brit Award a FIFTH time
11 May 2018, 06:00 | Updated: 11 May 2018, 10:39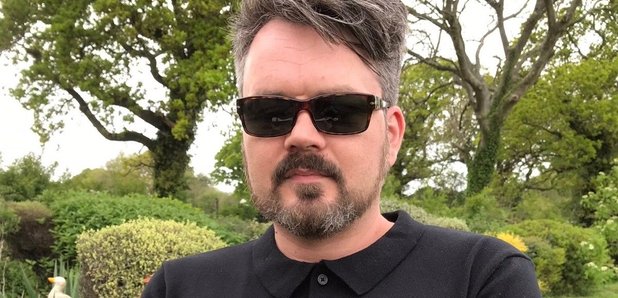 The 41-year-old claims his attempts to sell the pop gong were 'wrecked' by a foreign fan of the band who falsely bid £66,000.
Speaking exclusively to Heart, the singer explained that he was listing his 2000 award for Best British Newcomer for a FIFTH time due to a series of time wasters - and that the negative experience has left him more determined than ever to close the door on his S Club past.
The gong is back on the auction site with a starting price of £550, as well as a selection of old magazines, and a platinum disc awarded for the band's huge sales figures in Ireland.
In January, Paul hit the headlines after it emerged his mum was helping him sell his arsenal of S Club memorabilia - including his Brit Awards - on eBay.
It seemed that Paul was quids in when one award attracted a whopping bid of £66,000 - but it turned out the buyer wasn't serious.
He said: "As the Pope said on Good Friday, society is sick, and my Brit Award showed just how true that is.
"I knew it wasn't worth £66,000.
"It was an S Club fan who put that final bid on and wrecked it.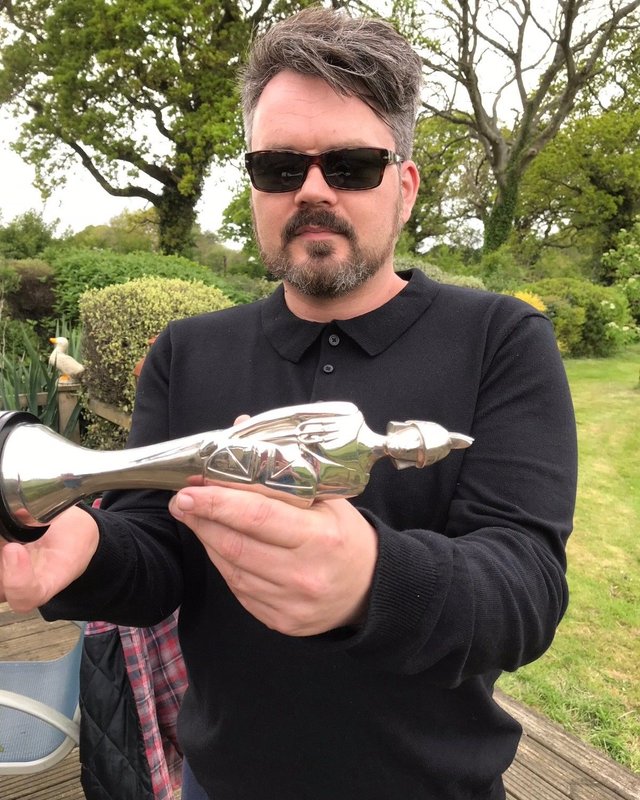 Paul is hoping it'll be FIFTH time lucky after putting his Brit Award back on eBay (Image: eBay)
"He had no intention of buying it whatsoever. And that's a fan of the band! And that just shows I was doing the right thing by getting that stuff gone."
But being duped by one of his own fans wasn't the hardest thing for Paul to get his head around.
He told Heart that he had to deal with a lot of cruel comments from people mocking him falling on hard times, as well as being inundated with tempting offers of sneaky backhanders totalling hundreds of thousands of pounds.
Paul continued: "The bit that really got me was that there were so many people trying to get it off me before the sale ended, offering £200,000, £300,000. Even 70, 80 grand.

The award comes with a signed letter of authentication from Paul (Image: eBay)
"But at the end of the sale they were nowhere to be seen. I messaged all of them back. I even did second chance offers.
"And all of them replied, and I'm not kidding, they used the same excuse, 'I've just bought a Porsche', 'I've just bought an Audi, or 'I've just bought a 4x4'.
"I was the one reading the messages. You remember the horrible ones, That's what humans are like, we remember the negatives."
Despite struggling to sell his remaining Brit Award, he has had more luck with the rest of his stash, laughing that his parents are glad to be getting their loft space back.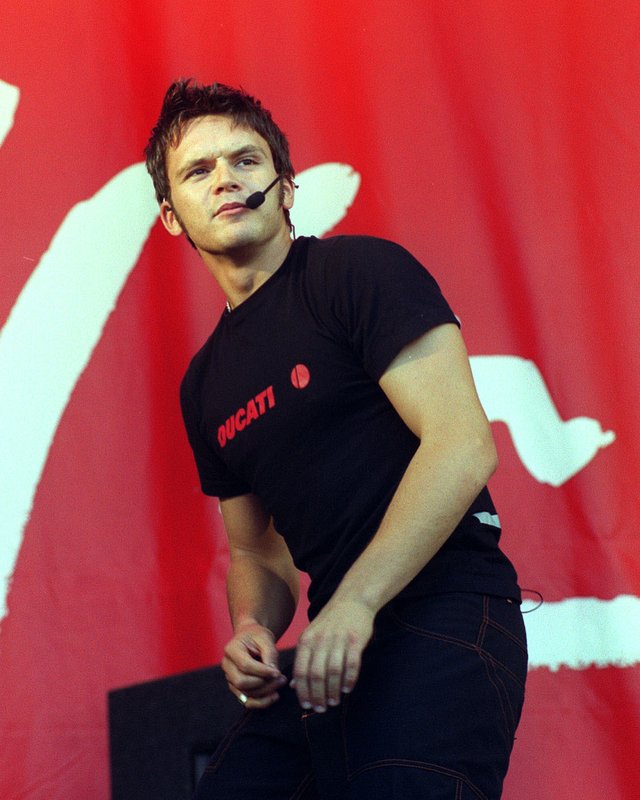 Paul in his S Club heyday, before he quit the band to pursue a solo career in 2002 (Image: PA)
He said: "I thought it had all gone, but whenever I go in my parents' loft, there's always another box that no-one knew was there.
"I'm not a hoarder of these types of things. If it wasn't for them keeping hold of these things I don't think I'd have them.
"All the S Club vinyls are gone. I had five copies of the Don't Club Moving remix on pink vinyl. They didn't sell for much. I think about £30 or £40.
"They didn't got for an amount that you would feel embarrassed about, or feel that people are paying too much for something that isn't really worth it.
"The way people just played games with the Brit Award has made me wary."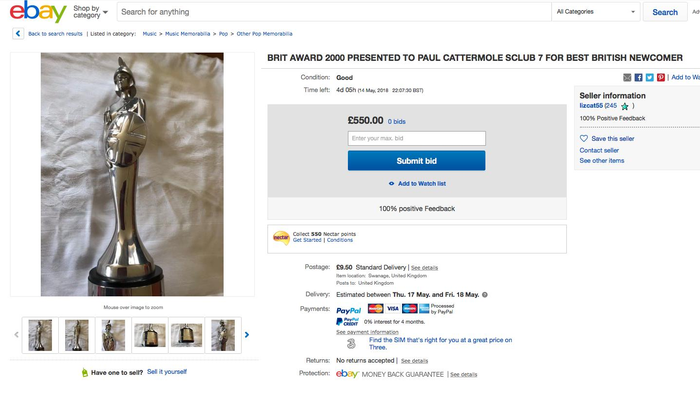 The award is currently listed for £550 (Image: eBay)
In February Paul appeared on Loose Women to share his financial woes, explaining that a workplace injury last year had left it impossible for him to work.
He was declared bankrupt in 2015, and claimed that he had begged for a place on I'm A Celeb and Dancing On Ice to secure a much needed cash injection but failed to win over show bosses.
Paul enjoyed international success with bandmates Tina Barrett, Rachel Stevens, Jo O'Meara, Hannah Spearritt, Bradley McIntosh and Jon Lee, selling 10 million albums and starring in their own TV show.
But the band claimed that they had only earned a pittance during their 1998 - 2003 career, seemingly making their tenure as pop favourites a bittersweet memory for Paul.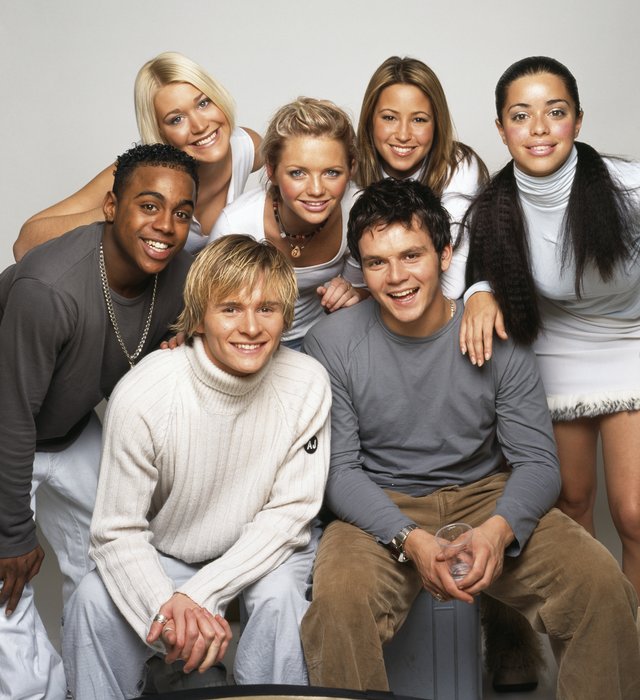 S Club were one of the most iconic bands of the era, pictured here in 2000 (Image: Getty)
He said: "The S Club 7 stuff has simply got to go.
"You've got to clear out the cupboards of these things to move on. If they were something else other than S Club Brit Awards I probably would be keeping them.
"If it was a Brit Award that was just given to me it would be different.
"It's definitely got to go. I won't miss it. I sold one already, and I definitely know I'm not going to miss it.
"I'm not a trophy kind of person, I'm far more about the actual stuff itself, doing the work and enjoying the process of getting those things is what I'm about."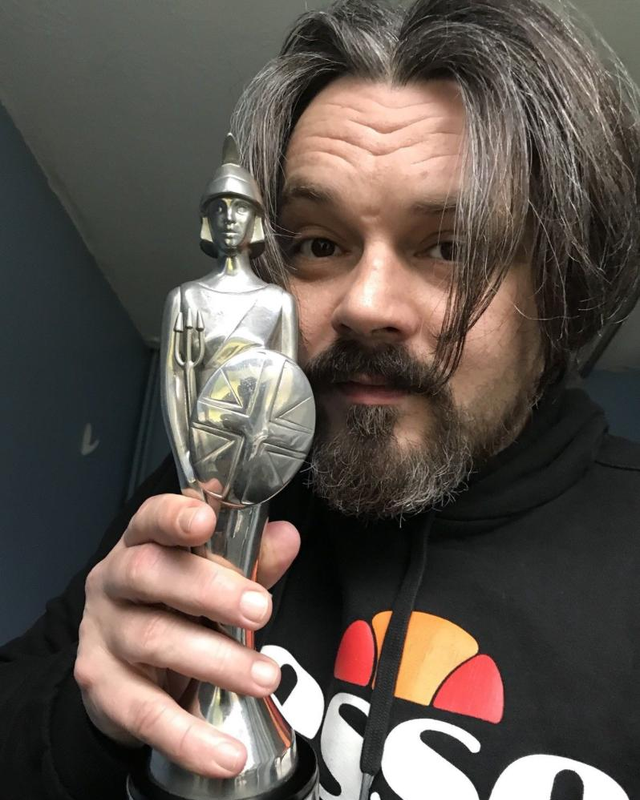 Paul posing with the gong he simply can't shift back in January 2018 (Image: eBay)
As Paul spoke to Heart he mused that was holding an decades-old Pepsi Max can pack that featured a promotional image of the band.
"It's the sort of thing that would have been thrown away as a piece of litter," he said, adding it would soon be for sale on eBay as part of a job lot of random S Club memorabilia.
If you're interested in bidding on Paul's Brit Award, the eBay listing is here.