Paul Hollywood Has Gone Soft For THIS Reason!
27 September 2017, 11:49 | Updated: 27 September 2017, 11:58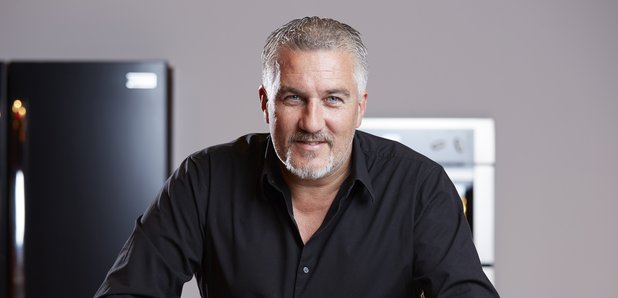 Is Paul becoming a soft touch - or are the bakes just amazing?!
The 5th episode in this series of the Great British Bake Off aired last night, and it was super-tasty pudding week.
Bakers were determined to show of their skills, after every single one ended up in a 'sticky' situation from the first-of-its-kind caramel week previously.
Let's just say that Paul was not quick to dish out the Hollywood handshakes that time round.
Perhaps he felt he'd been too harsh, because last night the handshake was back with a vengeance! Steven, Stacey and Yan all received the coveted Hollywood handshake for their efforts in the Signature Challenge. And it was clear that Paul was yearning to dish a fourth out to Star Baker Sophie after her unique Yuzu showstopper.
The Hollywood handshake has always been a coveted response to an outstanding bake, and fans are worried that too much handshaking could lead to a soggy mess.
Paul's just giving away handshakes these days #GBBO

— Neil Thornton (@whatneildid) September 27, 2017
This here Paul Hollywood is giving out far too many handshakes this year #GBBO

— hi, i'm adam  (@AppleLaa) September 27, 2017
Clearly presenter Noel Fielding had clocked on to the consistency of the handshake, and took it upon himself to turn up the heat by offering baker Liam a 'Fielding Fondle' as an alternative. Now this has substance:
Who would turn down a Fielding fondle #GBBO

— ✨Rachael✨ (@RachAel_withA) September 27, 2017
It seems that Paul Hollywood is less of a tough cookie than we thought!