S Club's Paul Looks Unrecognisable As He Reveals Bombshell About Ex Hannah
7 November 2017, 15:20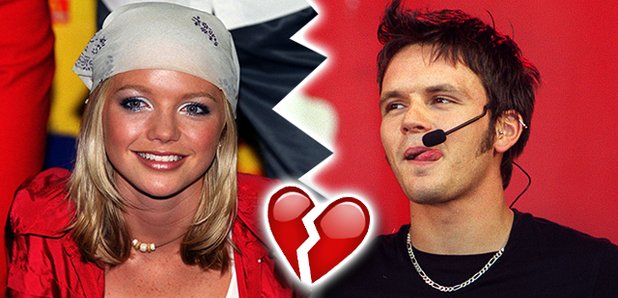 Sometimes goodbye though it hurts in your heart is the only way for destiny.
We've all experienced 'the one that got away' - and it seems like pop stars are no exception.
Poor Paul Cattermole, of S Club 7 fame, has revealed that he's never really gotten over ex-girlfriend and former bandmate Hannah Spearritt.
In a candid interview with The Sun, Paul expressed his beliefs in the fact that she was 'forced' to dump him back in 2006 in order to pursue her acting career, and that she was very "impressionable" back then.
He said: "I'm betting she was told, 'So your current boyfriend is doing music stuff. Well, that's great, but you really need an actor boyfriend'.
Ouch.
Paul also revealed that S Club 7's management had banned relationships, so quite often they were forced to see each other in secret by visiting each other at their houses 25 miles apart.
The broken-hearted pop star said that they had a "very passionate relationship and would steal kisses and cuddles in the dressing rooms."
It wasn't long after their split that Hannah nabbed an acting role in tv show 'Primeval', and got close to her co-star and future finance Andrew-Lee Potts.
Paul explained that he was often stopped in the street and asked if he was Andrew, because the two looked so similar - which made being "replaced" all the more harder to deal with - and he blames the actor for the lack of opportunity that his career then held.
Paul said: "I didn't get the opportunity to do anything for years when I got swapped for a lookalike on Primeval."

Hannah and ex Andrew-Lee Potts
Hannah has been engaged twice - once to Andrew-Lee, and then again to her personal trainer Adam Thomas, but neither resulted in marriage.
Following these failed engagements, Hannah and Paul had a second chance at happily ever after, when the two reunited for a charity performance and tour. Of this, Paul said he felt that his life was complete again - but it didn't last long, and HE ended things only three months after it began.
He said: "The first two weeks she treated me amazingly. She was cuddling me all the time. But after that her affection depended on how much cooking and vacuuming I'd done."
The pop star-turned West End performer explained that, after everything, he still had a soft spot for Hannah, stating: "I still care about her and loved that girl like crazy."
He added: "If it hadn't been for Andrew-Lee I think we'd now be three children in."
Some go give Paul a hug pronto!
WATCH: "I Married Myself, Then Had An Affair!"