Pete Wicks defends Scarlett Moffatt after 'disgusting and nasty' fat shaming
7 August 2018, 17:07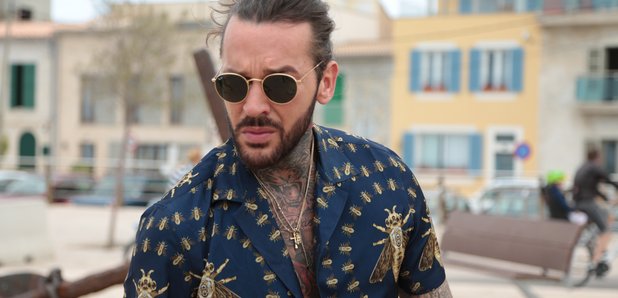 The Towie favourite exclusively spoke to Heart about the downside of reality TV stardom.
Pete Wicks thinks it's "disgusting" how women speak about one another.
Speaking exclusively to Heart days after Scarlett Moffatt, 27, was viciously mocked for her looks after an appearance on Love Island: Aftersun, the Towie star hit out at cruel trolls who left her in tears.
He said: "I love Scarlett, she's a lovely girl.
"Certainly the way some people talk about people, and especially the way women speak about other women, is disgusting a lot of the time.
"No one should speak to you like that, and I don't understand why people like to make people feel like s**t."
Pete, who has just launched his new clothing range, HERMANO, said that social media and reality TV go hand in hand, but people need to stop seeing the stars of telly's biggest shows as feelingless targets.
He said: "I think in this industry, and the way social media is now, it's really horrific and really hard for anyone who puts themselves in the spotlight.
"People think if you put yourself in the spotlight you are opening yourself up for people to be nasty, but it doesn't mean that you should take it on the chin.
"I've seen a few things recently, Olivia Buckland - she's a friend of mine - I saw something on Twitter the other day about her and Alex getting trolled and waking up in tears the other day.
"It's a really nasty thing, but that's the way the world is. People love to knock people down when they see people doing well and I think that's the case with Scarlett, and Olivia and a lot of people.
"They're doing well and people think 'I wonder what I can do to bring them down'.
"It says more about the people who are doing it rather than the ones receiving abuse."
Pete, who has starred on Towie since 2015 was also admitted that it's not just female celebrities who find themselves bombarded with sick, cruel and offensive comments.
The dog-lover, 29, bravely admitted that he had struggled with his self-esteem during one particularly dark period several years ago.
"It makes me feel sick that people are that nasty," he said.
"A couple of years ago I went thorough a really bad time on Towie, and while I'm quite a confident guy and I've never suffered from anxiety, I became quite anxious about going out as I had people shouting at me in the street, and people were writing nasty things on social media.
"You've got to ignore it, a lot of people do it for a reaction and if you react it does make it worse."
Pete recently returned from filming Bear Grylls' new show, which he admitted failed to give him as much of a tan as he thought it would.
However, his new menswear collection made up of luxe printed shirts and matching shorts, embroidered jumpers and denim jackets are sure to turn heads - even if he isn't as bronzed as he'd like.
See - and buy - all of Pete's designs at H.E.R.M.A.N.O. Clothing