Peter Andre refuses to talk 'birds and the bees' with his kids
17 April 2018, 12:41 | Updated: 19 October 2018, 11:13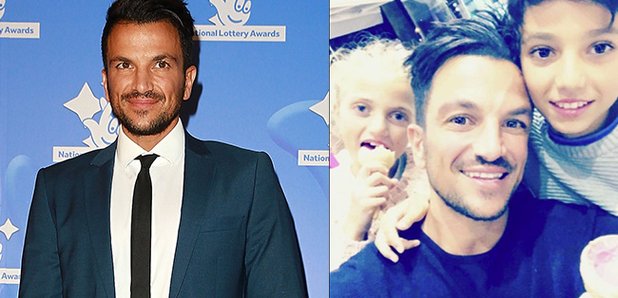 The 45-year-old singer revealed his approach to awkward questions from his kids.
Children are inquisitive little people, but sometimes their questions can make adults nervous.
When it comes to matters of the 'birds and the bees', parents can get prickly around what they tell their children and Peter Andre has admitted he avoids the subject entirely.
Speaking exclusively to Heart he explained how he approaches these awkward situations with his two eldest kids Junior, 12 and Princess, 10.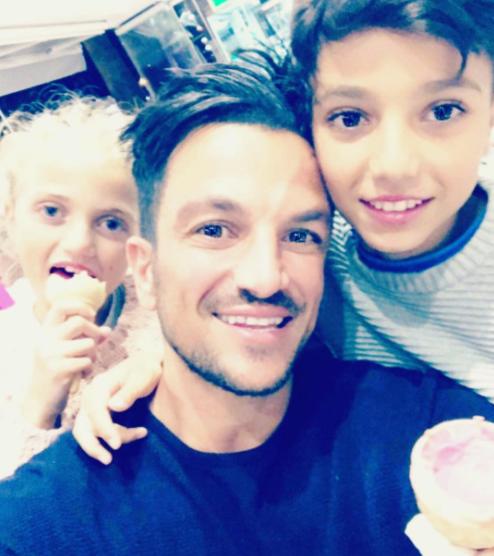 He said: "My daughter came to me at 8 years old and she said, 'Dad where do babies come from?'
"I said 'the hospital' and she said 'Dad, don't be smart'.
"I said 'OK you're right, OK they sometimes come from the ambulance' and she said 'Dad, I know where babies come from'."
Peter added that he then asked the cute schoolgirl, "What are you asking for then?!'"
He added: "I'm just diverting that's all! I think it works."
Dad-of-four Pete also shared one of the clever ways he dodged one of Junior's questions.
"My son asked me 'Dad, what's a virgin?' and I said ' That's an airline'."
Very clever! But is avoiding talking about the 'birds and the bees' with your kids the best strategy? Let us know what you think.
Peter spoke to Heart about the Frankie & Benny's Parents Win Awards which he will be hosting alongside TOWIE star, Billie Faiers, to celebrate everything positive about being a parent.
He said: "It's a celebration of parents and their funny tricks and hacks, it's right up my street!"
Frankie & Benny's Parents Win awards takes place in Liverpool on Wednesday 25th April. To be in with a chance to win a family holiday to Disney World submit your parenting hacks by 20th April via the Frankie & Benny's Facebook page, Twitter or Instagram using #FBparentswin