Peter Andre makes emotional statement about knife crime
10 May 2018, 14:28 | Updated: 19 October 2018, 11:13
The dad-of-four took to Instagram to tell his fans that a spate of violence over the weekend made him "sick to the stomach".
Peter, 45, was visibly upset as he spoke to camera in the seconds-long clip.
There were six shootings and six stabbings in London, Liverpool, Luton, Macclesfield and Oxford between Saturday and Monday night, as well as several reported acid attacks.
Referring to the series of incidents, he said: "Just reading about these horrible attacks that happened over the weekend.
"Knife, gun, acid attacks. It is truly unbelievable. While most people are trying to enjoy Bank Holiday weekend, you've got grieving families."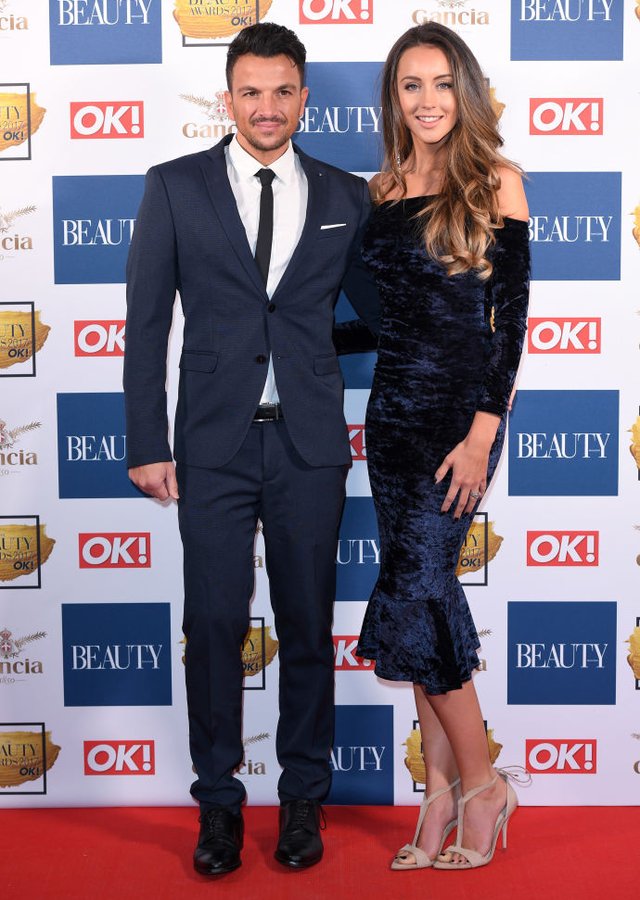 Peter and his second wife, Emily McDonagh (Image: Getty)
Pete, dad to Junior, 12 and Princess, 10, his kids with Katie Price, and Amelia, 4, and 18-month-old Theo, whose mum is his current wife Emily, 28, looked visibly distraught in the emotional clip.
He added: "It breaks my heart that this thing his happening here and now.
"I just… I feel sick in my stomach."
His loyal fans agreed, with one commenting: "Makes me worry about my grandchildren growing up with all this hatred and nastiness in this world. Absolutely heartbreaking for these families."
Another said: "I'm scared out my wits for my grandchildren who are growing up innocently, something needs to be done. Well done Pete for speaking up."
Peter might be feeling extra sensitive to the crimewave affecting young people after his eldest two were caught up in a violent car jacking in South Africa.
They were there filming for their mum's new reality show Kate Price: My Crazy Life, when they were ambushed by robbers who ransacked their car and took laptops, jewellery and camera equipment.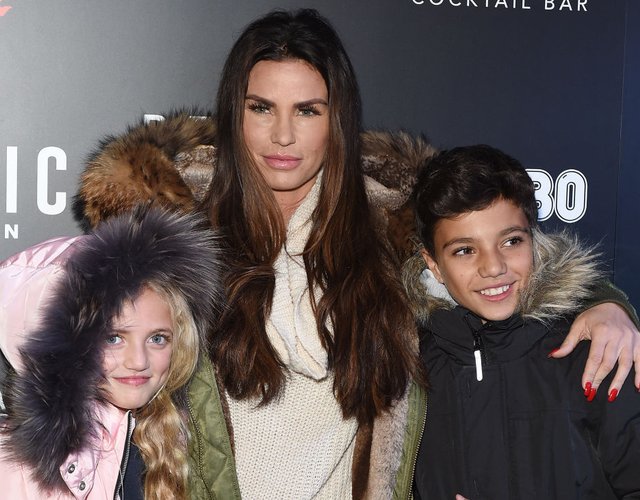 Katie Price with Peter's eldest to children, Princess and Junior (Image: Getty)
Pete has first hand experience of knife crime, admitting he feared he would have his throat slit when he was attacked by racist thugs in a Sydney nightclub.
He told OK! Magazine: "I'll never forget walking into a nightclub in Sydney with my friend George, twenty years ago.
"We were grabbed and a knife was held to my throat in the bathroom. I was petrified. The guys were like 'who do you think you are?' - I thought they were going to kill me. I've had many situations like that.
"Growing up there was one of the hardest experiences of my life. Most Aussies are awesome and i don't think that would happen now. I'm talking about a time when the Gold Coast was not multi-culural."
Another time Pete had a brush with danger saw a London cabbie mistake him for a suicide bomber.