Peter Andre is 'appalled' by ex-wife Katie Price after she is pictured naked on the beach with new toyboy
25 July 2018, 10:48 | Updated: 19 October 2018, 11:48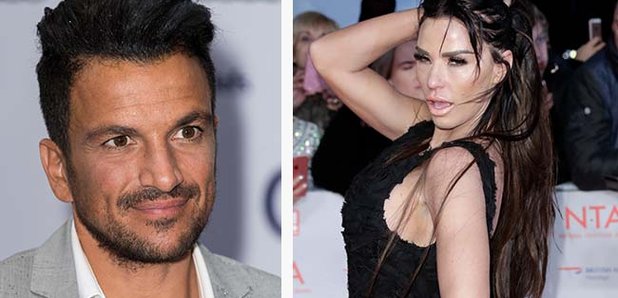 The Mysterious Girl singer has told pals he is horrified by how the mother of two of his children is behaving.
Peter Andre is desperate to shield his two eldest children from their mum Katie Price's "disgraceful" sexed up antics.
The glamour model, 40, has been pictured cavorting naked with her new toyboy Kris Boyson, 29, during a trip to Thailand - and pals of Pete have revealed that he is not happy.
He is concerned that their two children Junior, 13, and Princess, 11, will see the pictures, or that they might get picked on at school.
A source told Heat magazine: "Pete is appalled by Katie's behaviour and thinks it's a disgrace.
"He can shield them from things like this but all their friends can see it.
"She needs to stop acting like a party girl in her twenties."
Katie later posted that she was looking forward to returning to the hotel with her kids - a plan that was ridiculed by her Instagram followers.
One wrote: "Sure they don't wanna go with u n see u n kris acting like that."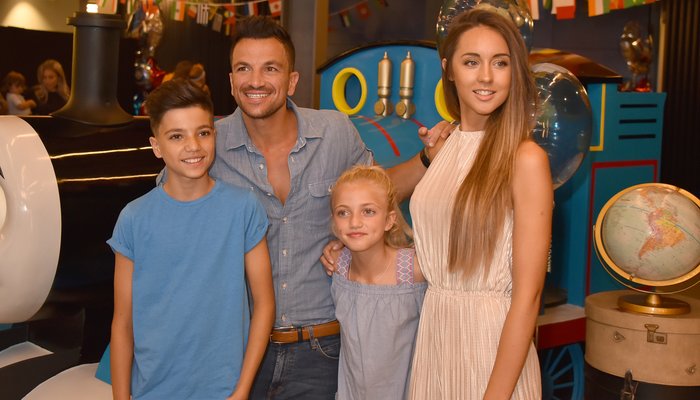 Junior and Princess are now living with Peter and his new wife Emily and their half-siblings (Image: Getty)
Last month Katie confirmed that the two youngsters had gone to live with Pete, 45, and his new wife Emily MacDonagh, 28, as she goes through a divorce from husband number three Kieran Hayler, 31.
A statement from her publicist read: "What is important is that the focus is on what is best for the children during tough times as Peter has acknowledged.
"Katie is a remarkable mother, Peter is a wonderful father, together they are doing what is best for their children."
It's since been claimed that she is being forced to sell her sprawling Sussex farmhouse - which costs £10,000 a month to run - to pay for the imminent divorce, and there have been further claims that her recent lewd photos were set up to raise much-needed funds.
She even sold the family pets, listing llamas for £2,000 each, and selling her prize dressage horses for £7,000 each.
Katie started dating Kris in May after meeting through Love island star Rykard Jenkins.
She has since gushed about her "real man" new partner on Instagram, posting photos of his chiseled abs, and even taking him on Loose Women with her.