Peter Andre doesn't let kids on "scary internet" so they don't have to read about Katie Price
4 September 2018, 11:22 | Updated: 19 October 2018, 11:49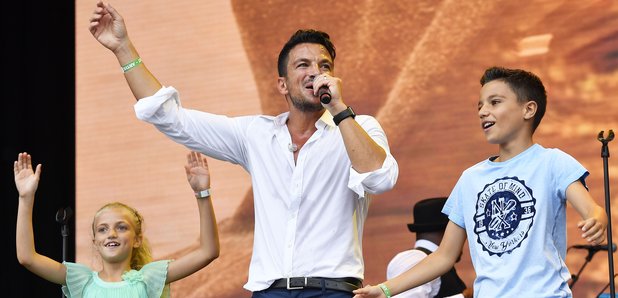 The singer has revealed he keeps his children away from the internet - to avoid reports about their mother's personal life.
Peter Andre shares children Junior, 13, and Princess, 11, with Katie Price - but the former lovers decided it would be best for Peter to have custody of the youngsters while Katie deals with her split from Kieran Hayler.
Speaking on Tuesday's episode of Lorraine, he admitted: "When it comes to kids and newspapers and the internet, I try my best to avoid them seeing it, because there are lots of stories about lots of things."
Taking a cheeky swipe at recent reports of Katie's personal struggles, he added: "See how diplomatic I'm being?"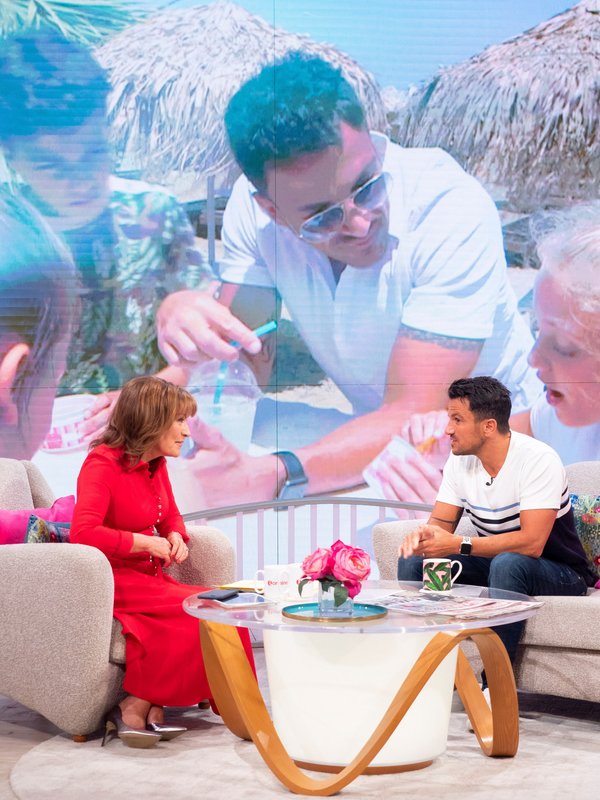 Peter told all to host Lorraine Kelly (Credit - REX)
Peter, 45, added that he is "trying to get them to concentrate on other things."
He told host Lorraine Kelly: "I think the internet is a bit of a scary place in general. You can find good news and you can find bad news all in the same place."
Junior and Princess have recently enjoyed a Florida holiday with dad Peter - while Katie continues to make headlines for her dramatic romances and reported financial struggles.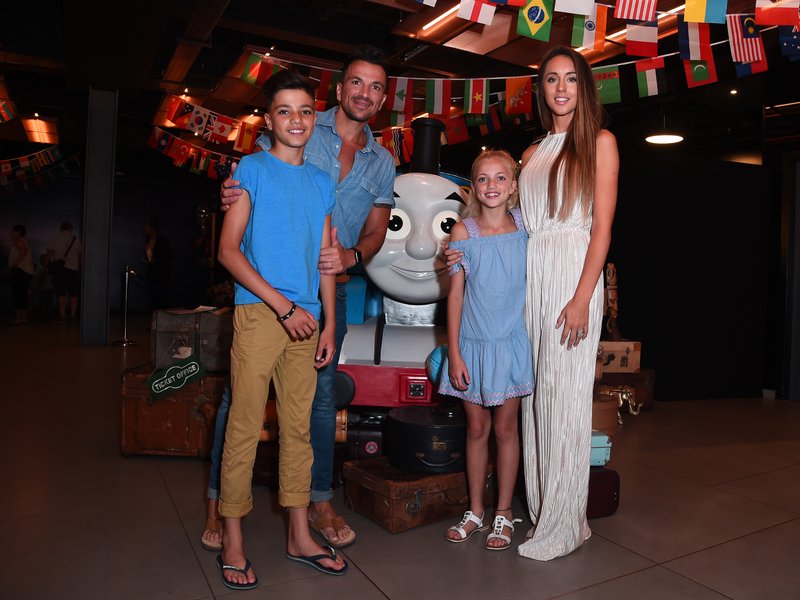 Peter and wife Emily have been looking after Junior and Princess while Katie splits from Kieran Hayler (Credit - GETTY)
The 45-year-old singer recently explained in his New! Magazine column: "J [Junior] and P [Princess] have gone, and will go, through tough times in their lives. But no matter what, Emily and I will always provide a stable home for them.
"People can read in to that how they like. We have a lot of routines and I'm really strict on school nights."