WATCH: Peter Andre Launches Free Roald Dahl Books
14 September 2017, 15:59 | Updated: 20 September 2017, 09:02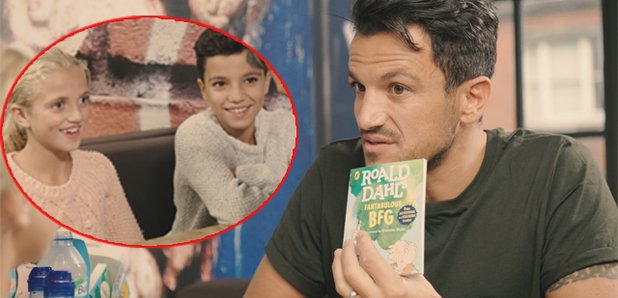 As part of their Happy Readers initiative, McDonald's are swapping the traditional toys in Happy Meals for a set of exclusive Roald Dahl books.
Over the next five weeks McDonald's will be giving away a series of eight Roald Dahl books with every Happy Meal.
It's all part of their Happy Readers initiative, which aims to increase book ownership amongst kids and encourage both children and parents to find the joy in reading.
The books on offer include Matilda, the BFG and Charlie and the Chocolate Factory.
To launch the new campaign, Peter Andre visited McDonald's with his children to play some of the activities found on the Happy Meal boxes.
Watch! Peter struggles to understand the secret language of Gobblefunk and gets ribbed by Junior!
On joining forces with McDonald's, Peter said: "There are few writers more magical than Roald Dahl.
"It's wonderful to get to bring his unique characters to life for my children and encourage reading.
"Roald Dahl's stories stand the test of time so it's no wonder my kids love the BFG as much as I did!"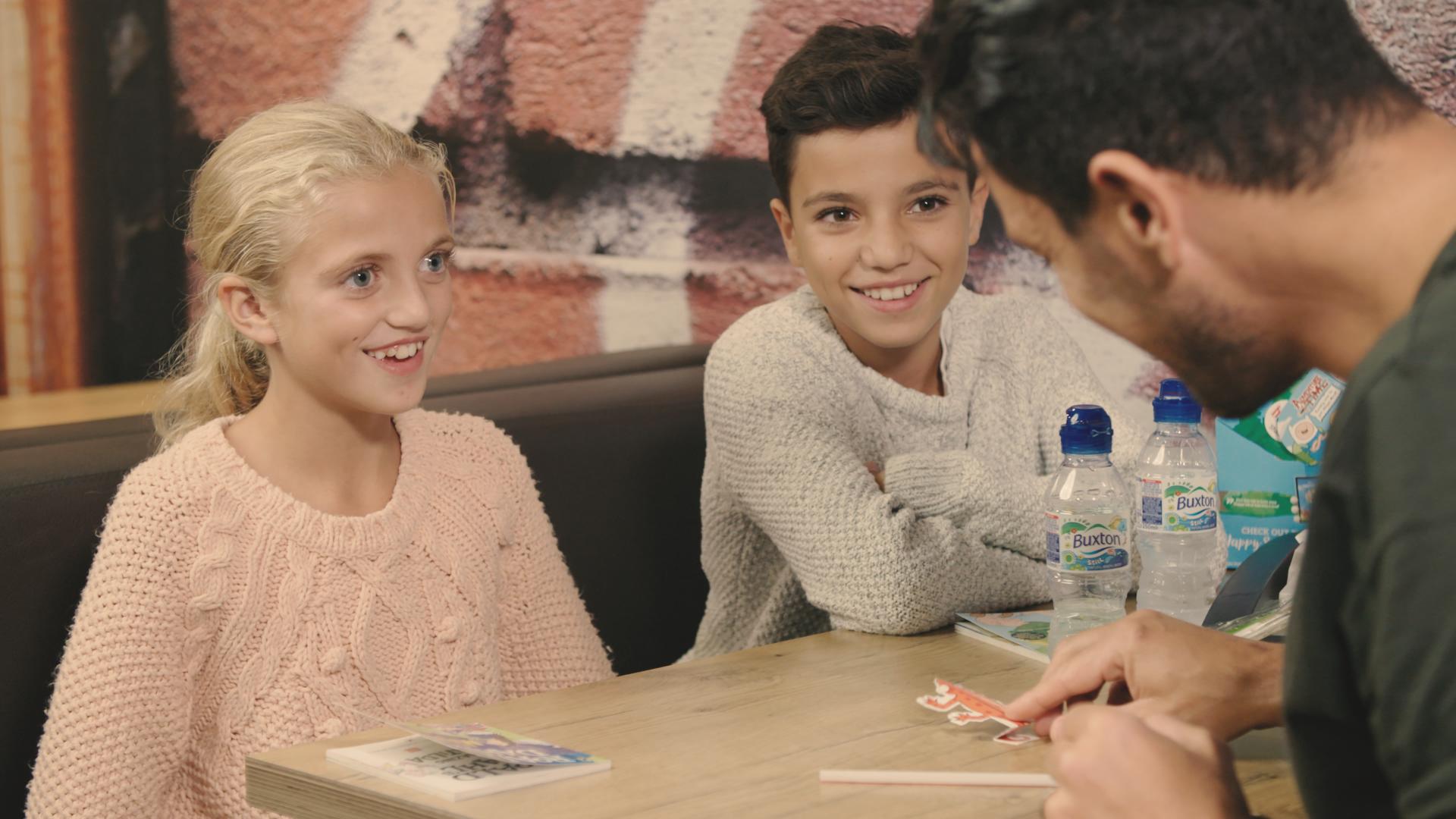 The eight books specially developed for the promotion are:
Roald Dahl's Wonderful Mr Willy Wonka
Roald Dahl's Lucky Charlie Bucket
Roald Dahl's Mischievous Chocolate Factory Children
Roald Dahl's Amazing Matilda
Roald Dahl's Marvellous Miss Honey
Roald Dahl's Rotsome Giants
Roald Dahl's Brave Little Sophie
Roald Dahl's Fantabulous BFG
Featuring an extract from the original novel, each book includes stickers and activities, and comes illustrated by Quentin Blake's iconic hand. There's also a pop-out bookmark on the back of each one, to help kids keep their place.
Since 2012, over 50m books have been redeemed through the Happy Meal – twice the number of books that fill the British Library.