Peter Andre Has The BEST Parenting Advice For His Critics
20 April 2017, 13:58 | Updated: 20 April 2017, 14:32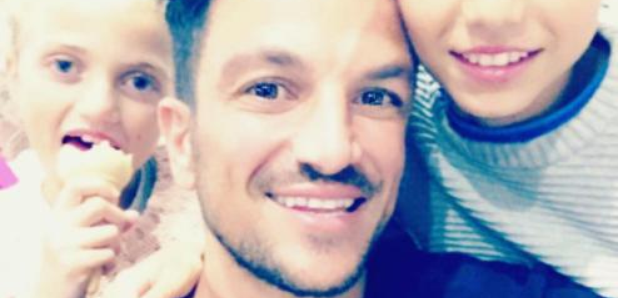 He hit back in the best possible way at critics who commented on his latest Instagram video saying that he shouldn't bring his children to the gym.
Peter Andre has silenced critics who left comments on an Instagram video of him and children Junior, 11, Princess, nine, and Amelia, three having fun in the gym. He said about the video that showed Junior doing weights and Princess skipping: "Ah man, my gym is being infiltrated with these guys." People made comments saying that the kids should be "outside having fun' and not in the gym.
- WATCH: Peter Andre giving birth is the most hilarious thing EVER!
There was a mixed reaction to his Instagram video with comments varying from: "They should be outside playing not stuck in the gym doing weights," to: "This is not fun for them, stop trying to be their friends." However other fans were positive with one commenting: "Why are people so judgmental? "There is nothing wrong with teaching your children how to take care of their bodies."
WATCH: Peter Andre And Gino D'Acampo's Bromance Is Too Much For TV!


Andre wrote in his new! magazine column: "Some people don't think it's right to be a friend to your children, only a parent. What a load of b****cks. "Being both a parent and a friend makes your children feel happy and also allows them to be able to talk to you about anything. "But at the same time, they know the boundaries of what they're allowed and not allowed to do."
Peter has always made the fun factor important in raising his children and wrote on his website:
"There's always so much going on - work, classes, after-school stuff - so it's really easy to forget how much fun you can have together as a family. Princess and Junior are hilarious and make me laugh every day."