Peter Andre Finally Reveals His First Ever Hollywood Film Role
6 March 2018, 08:01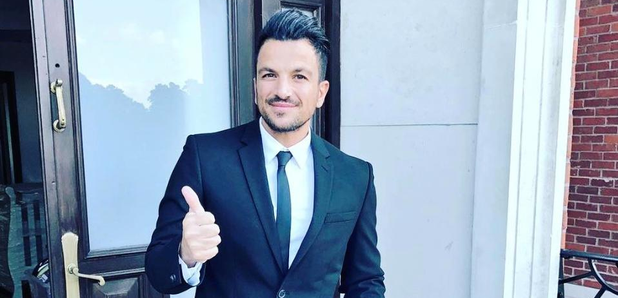 Peter Andre has finally set off to LA to star in his first ever movie.
Confirming back in February on Loose Women, that he's off to make his Hollywood acting debut, Peter Andre has finally revealed what it is.
Taking to Instagram to announce the project, which is an action drama film called The Inheritance, Pete posted a picture of himself and his director with the caption: "Finally….this week I'm working with this great guy, Director James Hickox in Los Angeles. My first Film ever".
If that wasn't enough to get his fans hyped up, he added: "Also recording my 13th studio album. Exciting times."
During his Loose Women appearance last month, Peter explained: "I'm out [in Hollywood] in March filming my first ever feature film,
"Whatever happens I'm gonna be so grateful, [it's] my first step into Hollywood".
Peter will reportedly be taking a leading role in the film and is due to start shooting this week.
Meanwhile fans couldn't contain their excitement, with one commenting: "I'm so buzzing for you!! I can not wait to hear this album and see the movie have the most amazing time!! I'm so happy for you and can't express my excitement"
Another added: "Well done peter so chuffed for you about time too finally getting a break"
Others took it a stage further, egging him on to audition for the role of Bond, with one fan saying: "Pete you should be the next James Bond it would suit you!"
Just imagine! Well done, Pete. You've come a long way since your Mysterious Girl days!
Watch more: