Can You Spot Something Rude About This Snap Peter Andre Took Of Wife Emily?
13 November 2017, 12:56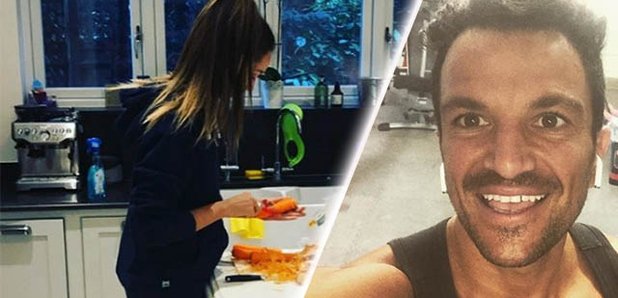 The TV personality drove fans wild with this cheeky picture!
Peter Andre is always uploading lovely snaps on Instagram of his family or wife Emily accompanied with some adorable captions.
But his latest cheeky upload left fans in a frenzy and can you spot why?
Fans couldn't help but spot the rudely placed vegetables on the side that look like something a tad rude.
And Peter Andre hinted that we was aware of his naughty photography skills in the caption which read "Emily cooking a lovely Sunday roast..... I know what you're thinking... those lemons are far too big."
This vegetable innuendo was no mistake and Peter certainly knows what everyone looking at that picture would be thinking.
In the comments section his followers went wild commenting on the hilarious snap with one stunned fan saying "Peter! I'm shocked!" and another cheekily commented "Hope you enjoyed your meat and two veg".
Poor Emily looks totally unaware of the vegetable situation happing next to her as she innocently gets the dinner ready - what a prankster husband she has!