Peter Andre shows off shocking new look
27 March 2018, 12:17 | Updated: 19 October 2018, 11:14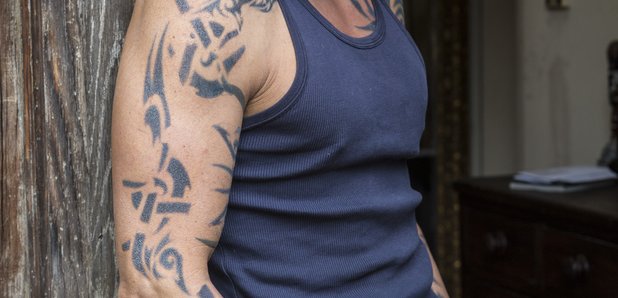 The Mysterious Girl singer is making his Hollywood film debut playing a heroin addict covered in tattoos.
Covered in tattoos and wearing a lip ring, this is Peter Andre as you have never seen him before.
The dad-of-four, 45, looks unrecognisable in a still from his new film, The Inheritance.
Peter, who is loved by fans for his squeaky clean family man image, jetted off to the States last year to try and crack Hollywood - and it looks like he gave it his all.
In one of the photos, he stands menacingly in a doorway wearing a pair of jeans and a grubby vest, while in another open sores are clearly visible from decades of heroin abuse.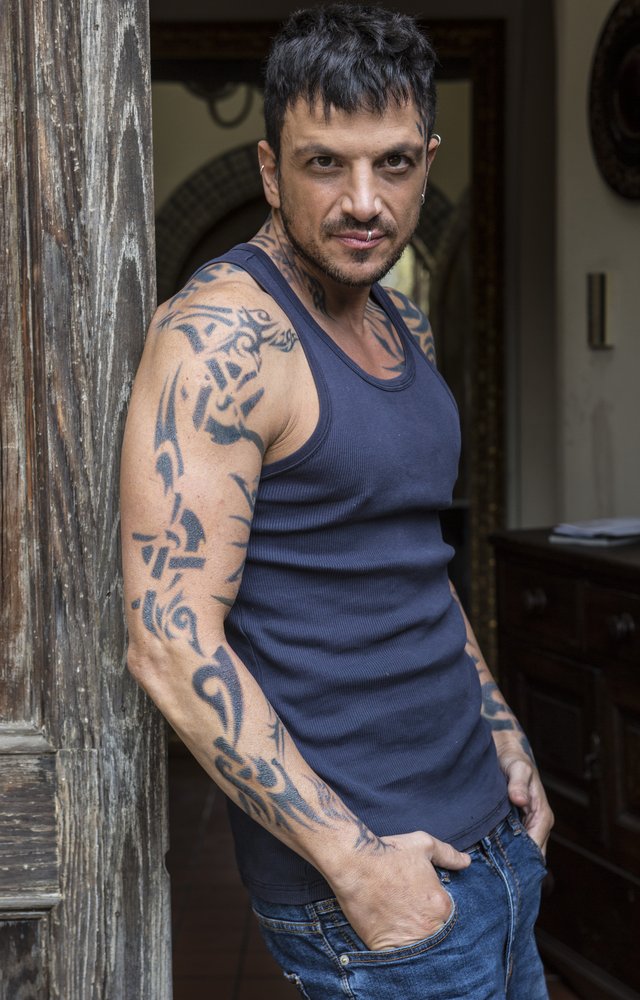 Peter Andre is making a bid for film stardom (Image: Richard Mclaren)
Another shot, which seems to be a still from the independent film shows Peter sitting on the floor with a near empty bottle of whisky in front of him, debris and broken furniture all around him.
Peter has been keeping fans up to date with his bid for Hollywood stardom, writing regular updates in his New! magazine column.
He wrote: "I had a great time filming in Los Angeles. "I've got the acting bug. Although it can be full-on, I can honestly say shooting was an incredible experience. It was intense and very dark. I can't wait to see the edit."
Read more: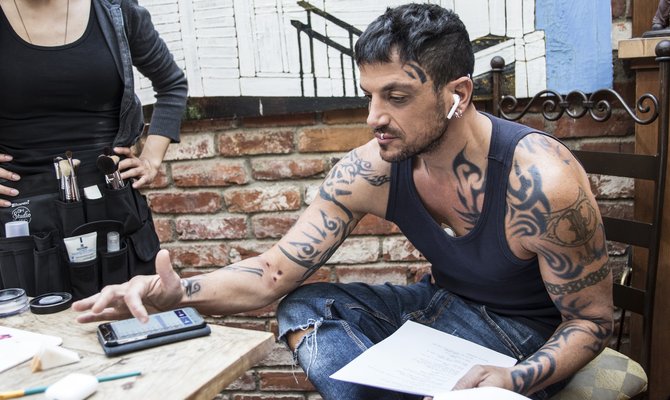 Open sores from his character's years of heroin abuse are clearly visible on Peter's arms (Image: Richard Mclaren)
Peter also acknowledged that he wouldn't have been able to fully commit to the gritty role without the support of wife Emily, 28, who stayed home in the UK to look after their two young children Amelia and Theo.
He added: "Becoming the character took months of preparing and thankfully it paid off. I'll be going back later in the year to film more.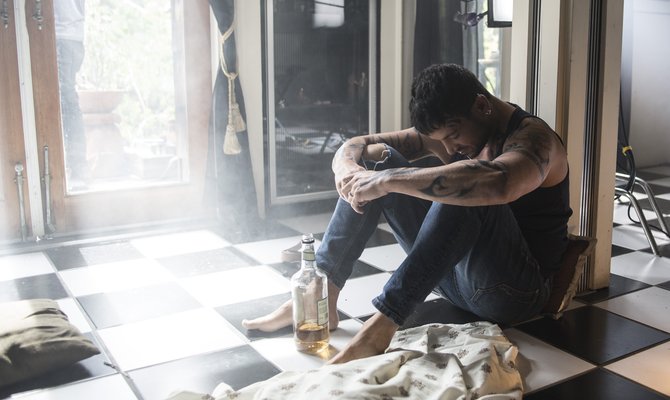 Peter's character is the total opposite of the much-loved family man (Image: Richard Mclaren)
"In fact, it looks like I'm going to be spending a lot more time in America, this year, so I'm lucky to have such, trusting wife and family."
It's been reported that Peter is already lining up role number two, and will appear in a film called The Underdog.