Peter Andre Shares Hilarious Pic Of His 1 Year Old Playing With THIS Unlikely Object
13 February 2018, 08:04 | Updated: 13 February 2018, 08:18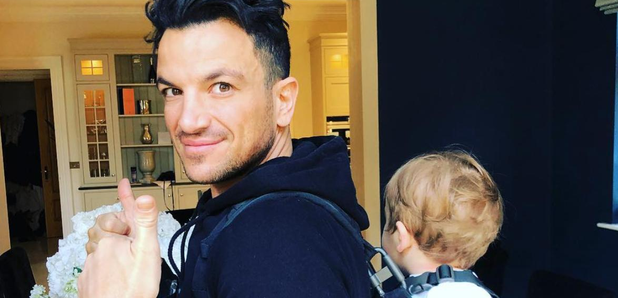 Peter Andre's son, Theo gets caught red-handed!
It's no secret that kids get up to no good when their parents aren't around, and Peter Andre knows this all too well, judging by his latest post.
The TV star took to Instagram to share a picture of his 15-month-old Theo, in the bathroom playing with tampons!
He captioned the hilarious image saying: "Theo, c'mon man. #kids"
But fans showed he wasn't alone in the experience with a number of parents commenting that they had experienced the same thing.
One said: "My son did this. Ran around with one shouting 'sweet'. I also found a wrapper but no contents. Three days later it appeared in his toy JCB."
Another added: "Why do kids love playing with them lol x my grandson throws them in the toilet to watch them change shape"
Other fans let on to their children being slightly more creative with it as one fan explained: "My son once unwrapped my tampons and stuck one in each ear! I didn't know until he walked into the living room casually playing with his toys… he was 2."
The dad-of-four welcomed baby Theo with medical student Emily MacDonagh in November 2016. He has since shared a bunch of adorable moments of his son on Instagram, including his first steps.
What a cutie.

Watch more: