Peter Andre's wife Emily wades in to Chanelle Hayes breastfeeding row
30 April 2018, 13:00 | Updated: 19 October 2018, 11:13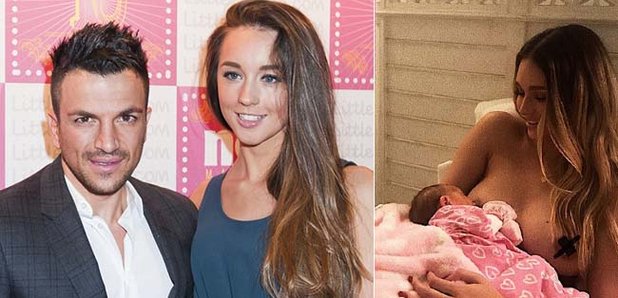 A photo of Robin Thicke's girlfriend breastfeeding their baby sparked an unlikely Twitter spat - now Emily's given her view.
She told OK! Magazine that if people don't like breastfeeding selfies they simply shouldn't look at them.
Referring to the Twitter spat that kicked off between April Love Geary, 23, and Chanelle Hayes, 30, she was definitely on team boob.
The mum-of-two, 28, said: "We have shared pictures of me breastfeeding, and while I wouldn't show that much skin, I don't have a problem with someone else doing it.
"Every single day we're bombarded with images of people in revealing clothing and no one says anything, and April is trying to promote something positive and completely natural.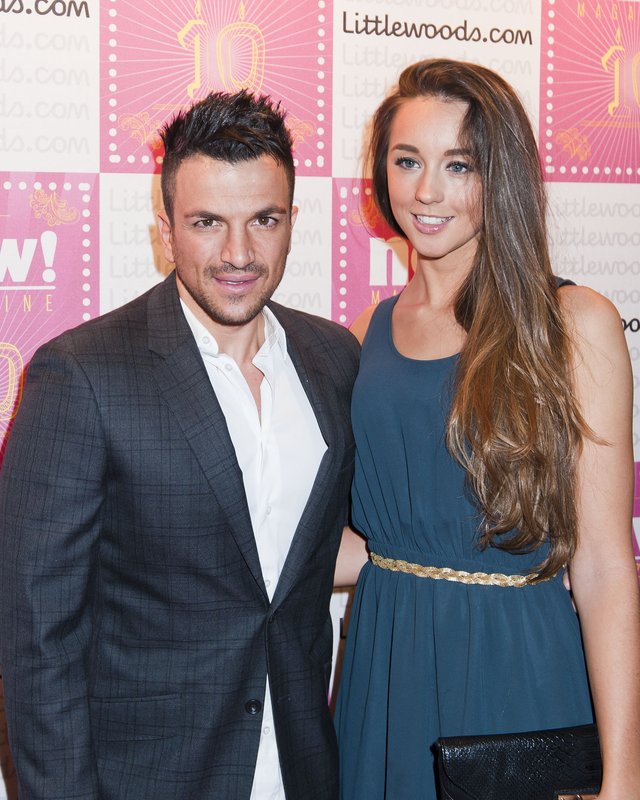 Peter Andre previously posted a photo of his wife Emily breastfeeding their son Theo (Image: PA)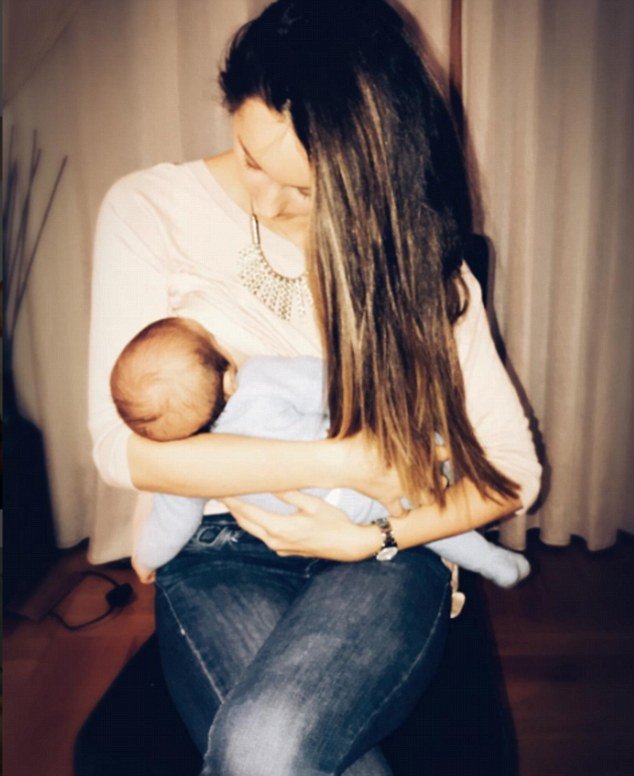 Emily - pictured breastfeeding her son - has come out in support of April Love Geary (Image: Instagram)
"If you don't like it, don't look at it."
Chanelle sparked controversy after she called out April - partner of Blurred Lines singer Robin, 41 - for posting a photo of her feeding baby Mia looking ready for a night out.
In the photo, April has a full face of make-up and not a hair out of place, which Chanelle told her followers she found ridiculous.
She Tweeted the she was "all for breastfeeding and having a choice how to feed your baby but WHY do people feel the need to post pictures of themselves doing it?!
"Especially the new pic of Robin Thicke's gf! She's got hair done, makeup on, both boobs out. So strange. What's the need?? #opinions."
April later posted a photo of Chanelle in her glamour model days branding her a "hypocrite".
Last week Chanelle appeared on This Morning to defend her comments and women's right to breastfeed in public, but added she took issue with the photo as it looked staged and unnatural compared to other shots the new mum had previously posted.
She said: "I've spent train journeys with express machines on both boobs!
"Breastfeeding is beautiful. But [the picture] wasn't natural, it looked staged."