Peter Andre's Son Is Starting A Business And Fans Are Divided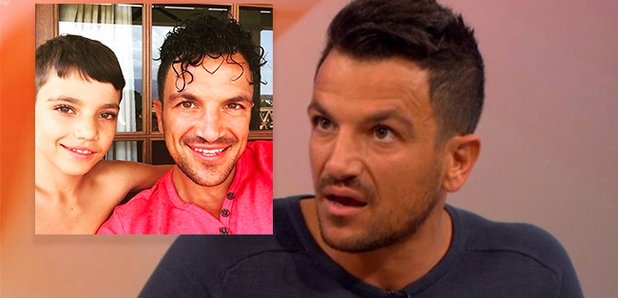 Peter Andre's 12-year-old son Junior is launching his own clothing collection at age 12.
This week's parenting controversy is the news that Katie Price and Peter Andre's 12-year-old son Junior will be launching his own clothing line.
Most 12-year-old's don't venture into business at such a young age, but with famous parents the sky is the limit (as proven by Cruz Beckham's Christmas single at age 12).
Katie announced the news on Instagram with a photo of her and her son explaining: "So proud of Junior! He is launching his own collection of clothing with @intensemenswear I can't wait for you to all see what he has been working on he is so excited. Love you so much Junior. Proud Mum".
But this news didn't go down too well with many of her followers who commented that Junior was far to young to be embarking on such a venture.
Some said 'let him be a kid!' while others commented that he 'should be enjoying his childhood rather than business ideas'.
Although there were some followers of Katie out there who admired the decision she had made for her son and said that they were amazed a '10 year old would want to go to work let alone tidy their room or do their homework when they are actually told to...'.
We're sure a lot of parents can relate to that feeling!

Peter Andre talks parenting...