Peter Kay CONFIRMS That Car Share Will Return This Christmas
22 November 2017, 13:05 | Updated: 22 November 2017, 13:17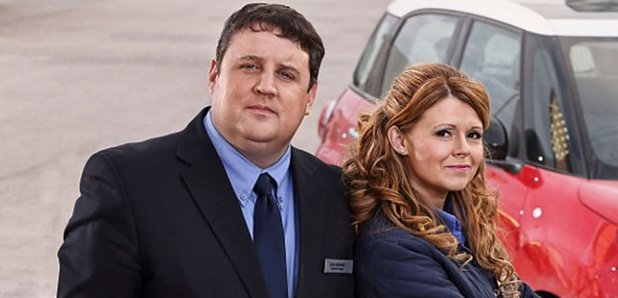 John and Kayleigh will be hopping back into the Fiat 500 once again!
Funnyman Peter Kay has burst his way back into people's lives with a string of sold out stand-up gigs up and down the country.
So popular were his tickets that he's doubled the initial amount of shows, and has now announced dates as far away as June 2019.
But if that seems a lifetime away, you've actually not got that long to wait for your Peter Kay fix as the comedian has confirmed that his hit show Car Share will be returning to our screens this Christmas.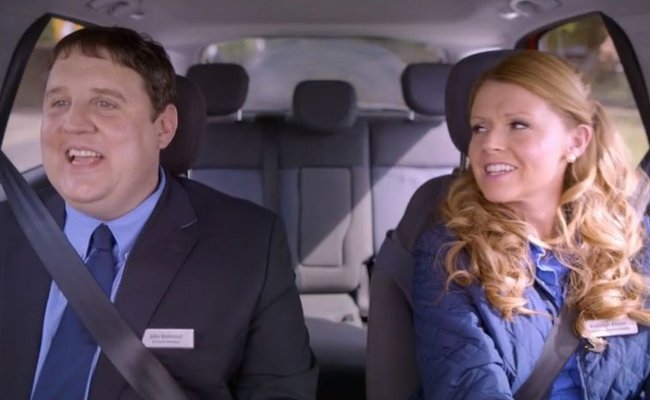 More than 100,000 people signed an online petition to demand more of the programme, which follows Kay's character John and colleague Kayleigh on their daily commute.
The comic couldn't contain his glee as he announced that a one-off improvised episode will air this Christmas. He said: "We decided to see what would happen if we took the script away and just relied on just our chemistry alone, reacting to whatever came on the radio."
This will form part of his 'Comedy Shuffle' programme, which will air on Christmas Eve on BBC 1.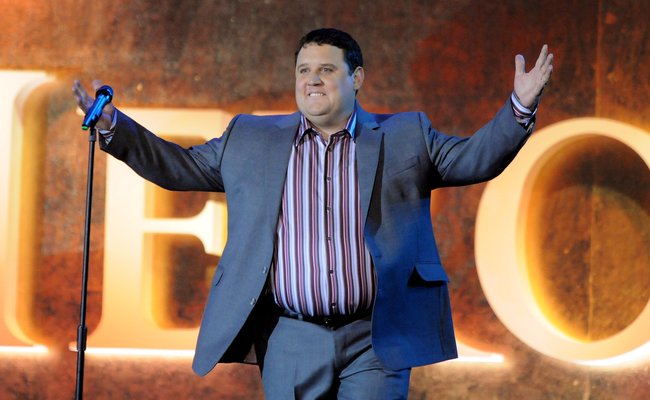 Beyond this, Peter Kay has confirmed that a conclusive episode of Car Share will air next year to give fans the closure that they're so desperately craving after the cliffhanger finale from series 2 earlier this year.
Kay said: "We were completely overwhelmed by the response and even though we've no plans to write a third series we knew we couldn't end the story there."
The special finale episode is set to broadcast next year and will reveal the final outcome to the "will they won't they" situation that John and Kayleigh found themselves in.
WATCH: Peter Kay's Hilarious Role In The Warburton's Ad: