Peter Kay Receives An Honorary Degree And His Speech Will Have You In Stitches!
Peter Kay. Salford University. 19 July 2016. Honorary Doctorate.
15:01
Comedian Peter Kay has received an honorary Doctorate from the University of Salford and as usual he had the audience in stitches.
The northern funnyman accepted the degree 20 years after he first gained a Higher National Diploma certificate at the university.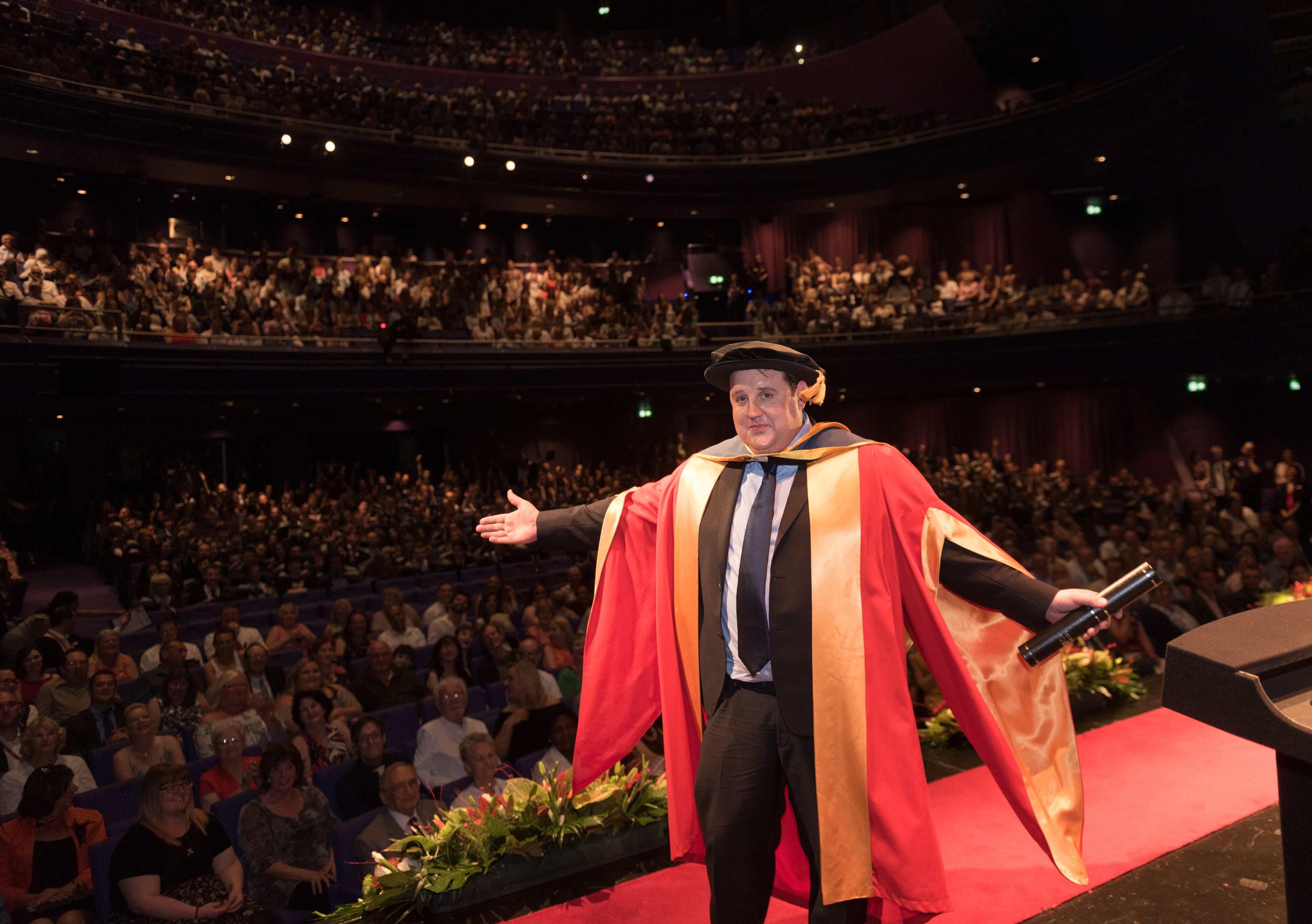 Picture | MEN
Peter was a student at the university in the 1990s and studied Media and Performance and he used his speech this time round to thank his family and friends.
During his speech he joked that he is often offered honorary degrees but turns them down "because they're just PR stunts".
However, after accepting the honorary degree from his old stomping ground, he talk to the audience about trying to make it in TV. He explained how he attempted to make it as a tea boy at Granada but was left "gutted" when he had to turn it down after being offered a job at discount store Netto who would pay him more.
Aside from cracking up the audience, he did have an inspirational message for the recent graduates.
He told them: "When I graduated 20 years ago, I was feeling like many of the graduates here today about going out into the world.
"I knew I could make people laugh but I was frightened in case they wouldn't laugh. But I knew I would regret it if I didn't have a go."