Wallis and Grommit Fans Tribute Late Peter Sallis In The Best Way They Know How
6 June 2017, 11:25 | Updated: 23 August 2018, 16:58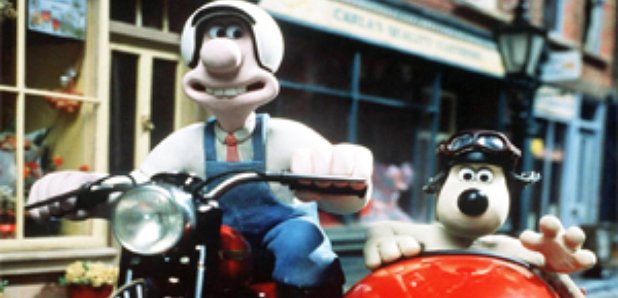 The famed actor died aged 96 on Monday
Wallace and Grommit fans have taken to Twitter to post poignant memes to pay their respects to actor Peter Sallis, who played Wallace in the animated films.
As news broke that the famed actor, who also starred in Last of the Summer Wine, had passed away at the age of 96 on Friday, fans swiftly took to the social media platform to share memes of Grommit in tears.
Heartbreaking news. Rest in peace to a great actor #PeterSallis #lastofthesummerwine #wallaceandgromit pic.twitter.com/0PraRxAT2T

— Sian (@siangriff97) June 5, 2017
The pictures show the animated dog, with his head in his hands, and crying into a cup of tea as fans expressed their heartbreak over losing the actor who voiced their favourite childhood show.
I thought the voice of my first childhood icon deserved a tribute. RIP Peter Sallis. #WallaceandGromit @aardman #RIPPeterSallis #PeterSallis pic.twitter.com/zTpLFWJ5Bf

— Fantastic Leak (@fantasticleak16) June 5, 2017
Sad to hear about Peter Sallis Thanks for the wonderful Wallace and Gromit memories! pic.twitter.com/YmT7LumpE6

— Benji Clifford (@la_bonj) June 5, 2017
He's missing him already #petersallis #rip #wallaceandgromit pic.twitter.com/ZtJAVTwlhf

— Sheev (@hesthesenate) June 5, 2017
It was announced on Monday that Peter passed away at the Denville Hall retirement home for actors in Northwood, North West London on Friday.
In a statement his agency, Jonathan Altaras Associates, said: "It is with sadness that we announce that our client Peter Sallis died peacefully, with his family by his side."
#PeterSallis the actor beloved as the voice of Wallace in the Wallace and Gromit films, has died at the age of 96 (Alamy/Pictorial Press) pic.twitter.com/k5HUPqlJA2

— The Economist (@TheEconomist) June 5, 2017
The news came as Wallace and Grommit creator Nick Park said it had been a "privilege" to work with the star, said: "I'm so sad, but feel so grateful and privileged to have known and worked with Peter over so many years.
"He was always my first and only choice for Wallace.
"He brought his unique gift and humour to all that he did and encapsulated the very British art of the droll and understated.
"Working with Peter was always a delight and I will miss his wry, unpredictable humour and silliness - that started the moment he greeted you at the door, and didn't stop when the mic was switched off."