Phillip Schofield Looks SO Proud On Rare Evening Out With Stunning Daughter
9 October 2017, 12:05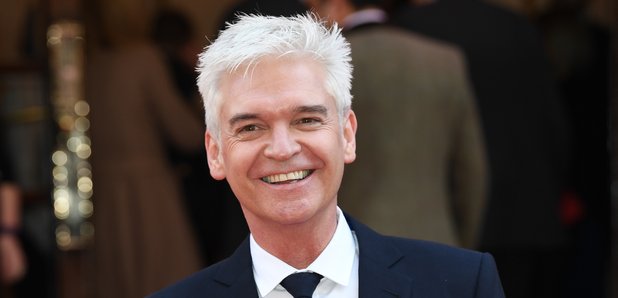 It's nice to see them enjoying some father-daughter time!
It's always important to put some time aside for family, and Phillip Schofield looked delighted to be able to spend some valuable time with his youngest daughter last night.
The 'This Morning' host looked every inch the proud dad as he took Ruby, 21, to Gino D'Acampo's newest restaurant launch in Camden.
And proud he should well be! Because Ruby looked effortlessly stunning in her casual outfit, and she seemed equally high-spirited to be spending some time with her father. The pair even stopped to engage with fans waiting outside the restaurant, and laughed and joked together.
Phillip is good friends with Gino, who regularly appears on This Morning.
Ruby recently graduated from Leeds Beckett University earlier this year with a 2:1 in her degree, and both Phillip and his wife Stephanie were at the ceremony bursting with pride. Their oldest child, Molly (24), is also a university graduate from Leeds Metropolitan.
Ruby looks flawless in every picture on her Instagram, and she is clearly enjoying her 20's - good for her!
Phillip married his wife Stephanie back in 1993, having first met when she worked as a Production Assistant on a children's TV show that he was presenting.
With busy lifestyles, it's great to see they're all still finding time to enjoy each other's company!
WATCH: Phillip Schofield, Holly Willoughby And Bradley Walsh Get Boozy On Holiday Together: