What Phillip Schofield Does For Single Mum In Debt On This Morning Will Make You Cry
15 July 2017, 12:26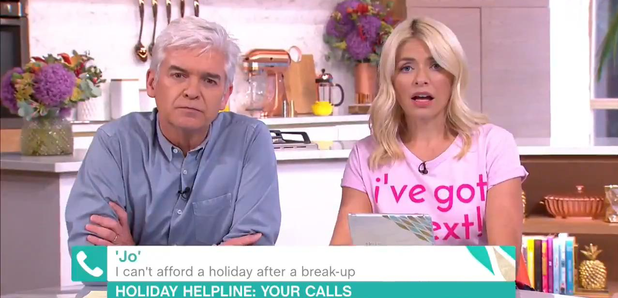 WARNING! You will need tissues for this one
It may be their last appearance for the summer, but Holly Willoughby and Phillip Schofield made sure it was one This Morning show we'd never forget.
After taking a call from a single mother who was struggling to grant her daughter's wish of a holiday after falling into financial problems, the morning presenters took their agony aunt roles one step further, offering to pay the worried caller's debt.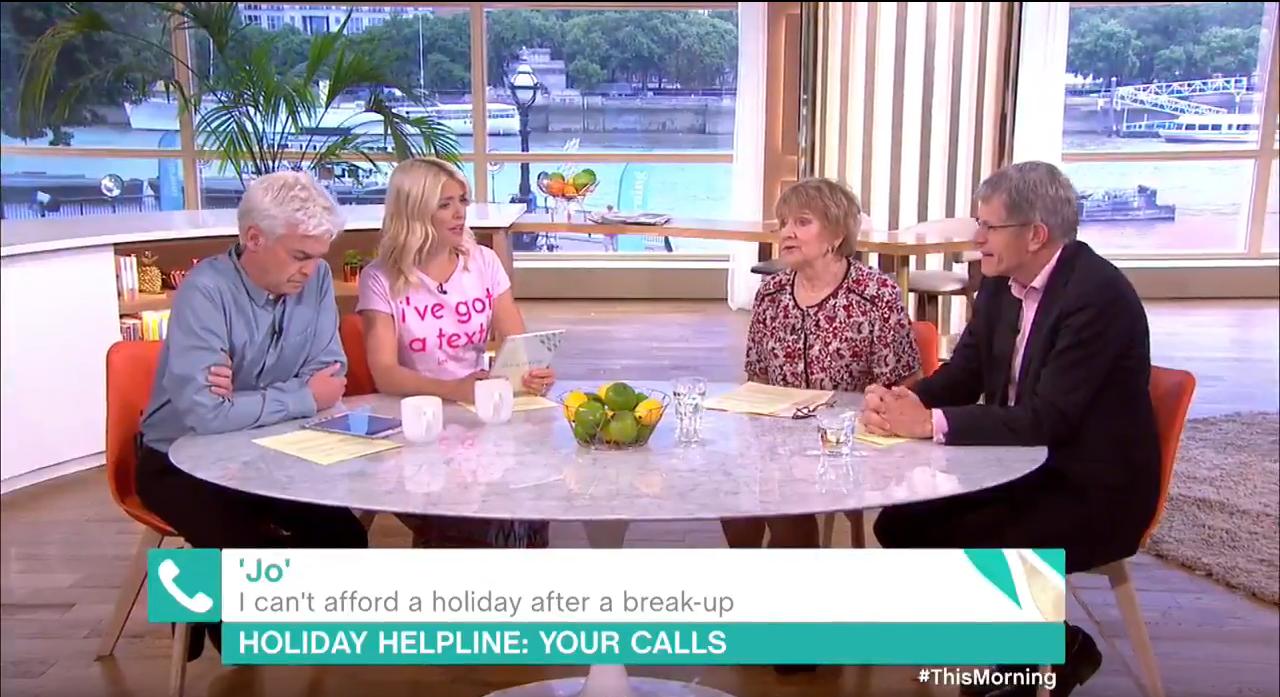 Taking in calls for the Holiday Helpline segment on the show, mum Jo broke down as she explained that she was in thousands of pounds worth of debt due to unpaid rent.
Explaining her plight to the morning presenter duo, she said 'I really want to be able to do stuff with her but at the moment I'm just affording to feed her [and pay for] gas and electric and to support us as a family never mind any of the added extras that an 11 year-old girl wants.'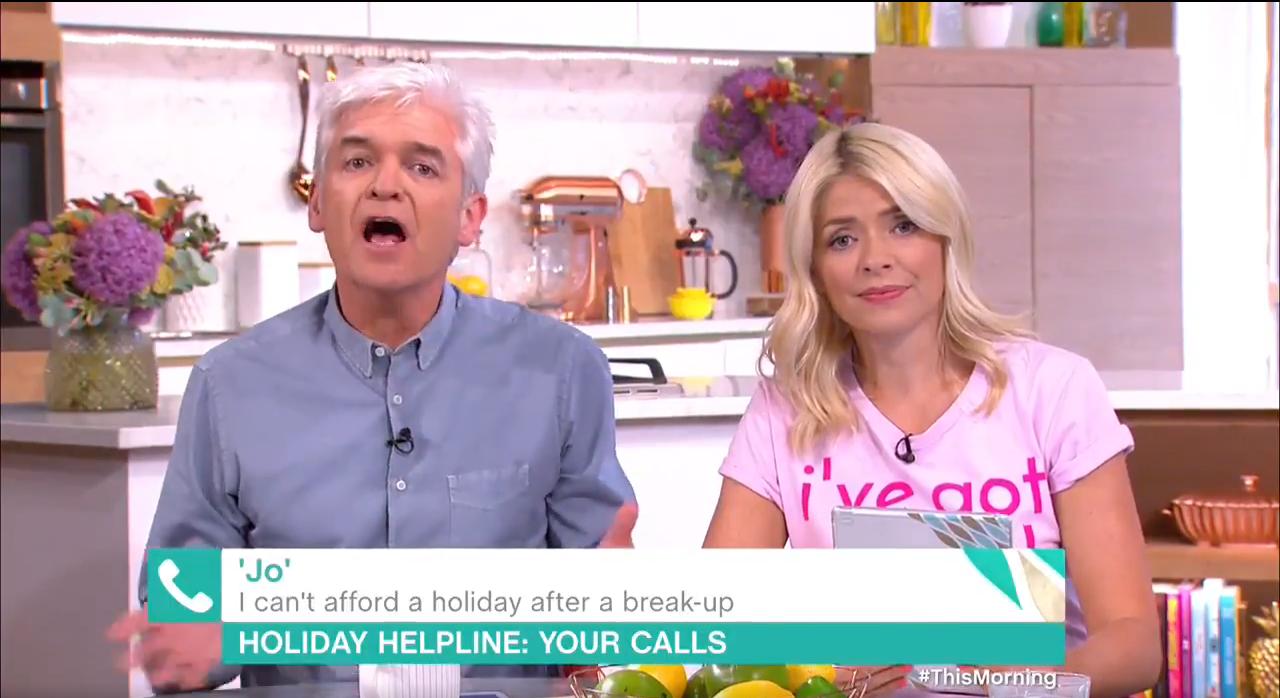 Father-of-two Phil and mother-of-three Holly looked emotional as they listened on, suggesting the troubled mum possibly opt for a camping holiday.
But the advice wasn't the only thing they had to give to caller, as Phil stunned mum Jo and the audience with his next gesture.
Replying back single mum Jo, Phillip said,
'Jo, it's our last day, we're in a very good mood - we're gonna sort your debt out.'
Jo called in to ask for advice because she couldn't afford to take her daughter on holiday this summer. What @Schofe did next made us smile! pic.twitter.com/NxkBYgIBz2

— This Morning (@thismorning) July 14, 2017
'Really?' Jo replied, crying. 'Thank you so much.'
'You're not in debt any more, OK?' said Phil, adding: 'Have a lovely summer.'

It wasn't long before overwhelmed viewers flooded the internet with praise for Phillips good deed.
Love people like @Phillip schofield need more like him in the world I'd do same if I was rich @thismorning

— lisa fke brown (@missFke2013) July 15, 2017
Just read about Phillip Schofield clearing single mum's debt b4 summer holidays .... great job Lovely thing 2do! @Schofe @thismorning

— Evie Bates (@EvieBates3) July 15, 2017
Omg Phillip Schofield paying someone's debts on this morning so they could take their kid on holiday, a just love him

— chloe (@chloelaurenhall) July 14, 2017
Oh Phillip you just bought a tear to my eye. That was a lovely gesture. I bet that lovely is over the moon. #ThisMorning.

— CraigVille (@CraigJOsborne) July 14, 2017
@Schofe reduced me to tears @thismorning when Phillip said that caller's debt would be paid so she could go away. Such a kind act

— Sarah (@gardendreamer72) July 14, 2017
Phil and Holly opened the show on Friday saying that it would be their 'last show before the summer break'.
Eamonn Holmes and Ruth Langsford will be stepping in for the usual This Morning pair for the next 7 weeks from Monday 17th July.
We told you you would need tissues.