Pink Explains Why She Is Raising Her Children Gender Neutral
4 December 2017, 13:05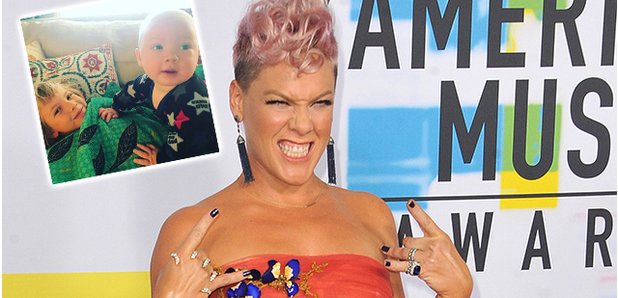 The singer gave her reasons for the parenting decision.
In the world we live in terms such as 'gender neutral' are becoming more and more commonplace but it still can be a bit of a vague term for those who aren't entirely sure what the definition is.
The term describes words and behaviours that aren't necessarily applicable to one specific gender and those who are gender neutral might refrain from using pronouns such as she or he and instead opt for they.
One such advocate of gender neutrality is Pink who has recently revealed that she is raising her children in a gender neutral way.
The 'What About Us' songbird told The Sunday People that she has chosen to raise her daughter Willow Sage Heart and son Jameson Moon Heart in this way.
The 38-year-old said: "We are a very label-less household. Last week Willow told me she is going to marry an African woman. I was like: "Great, can you teach me how to make African food?"'
'And she's like: "Sure mama, and we are going to live with you while our house is getting ready".'
She also spoke glowingly of her daughters school for supporting her parenting efforts with sings on the kindergarten toilets that say 'anybody' rather than 'girls' or 'boys'.
It's no surprise that Pink is raising her children in this boundary pushing way as she has always been very vocal in standing up against social norms throughout her career with her bold looks.
Watch More: Pinks Carpool Karaoke With James Corden Is Not To Be Missed!