Have We Really Seen The Last Of Poldark's Rippling Abs?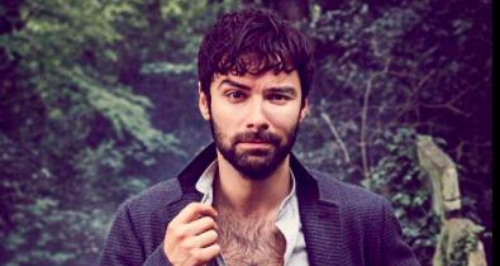 Aiden Turner reveals a more covered up look, after he tells disappointed fans that he's not so willing to strip down onscreen in series two.
Brace yourselves ladies...We give you Aiden Turner, but not as you know him. He actually as clothes on!
The 'Poldark' actor has undergone somewhat of a transformation, and appears to have cut down on the manscaping in favour of fully grown chest hair and a goatee.
While we're a BIG fan of the rugged look, we have to admit we were a little disappointed to see his rippling abs - probably chiseled by God himself - hidden away behind a shirt.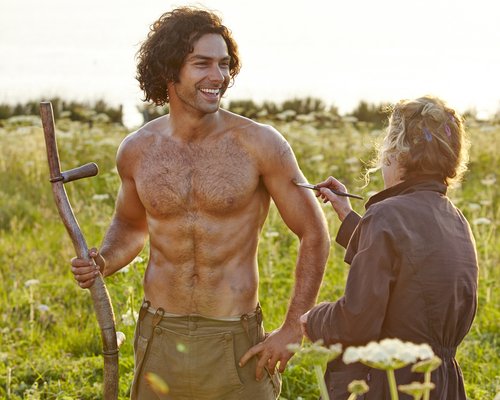 The stunning images are part of Turner's latest campaign with Cancer Research UK Kids and Teens and TK Maxx who've launched 'Give Up Clothes for Good,' where unwanted clothes are donated and resold for charity.
The campaign comes as the Aiden reveals he's SO over the whole getting naked thing, no matter how much it makes the ladies swoon.
Thanks to #AidanTurner for supporting Cancer Research UK's campaignhttps://t.co/UaGukfyVWg
Photos @jasonbellphoto pic.twitter.com/P0k2ZHgCVk

— Night Owl (@NINightOwl) February 1, 2016
Ironically, the hunky 'Poldark' actor made the admission backstage at the National Television Awards where he picked up a gong for TV Moment Of The Year for his topless scything scene.
He said: "I think we're finished all the slightly naked scenes".
Well, there goes our hopes and dreams for season two! But no doubt we'll be tuning in anyway.