Police Academy's George Gaynes Dies Aged 98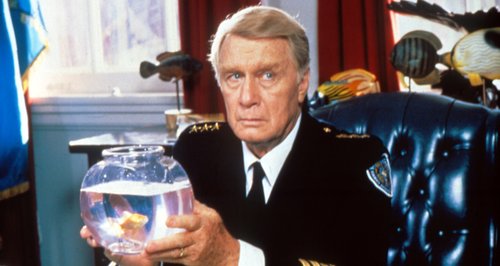 The actor, who is best known for his role in Punky Brewster and the Police Academy franchise, died on Monday.
In '80s sitcom Punky Brewster, the actor portrayed an irritable building manager Henry Warnimont, who finds an abandoned girl (Soleil Moon Frye) and becomes her foster parent and eventually her adoptive father. The sweet relationship between the two of them was the heart of the show.
The actor got the part after two of his most memorable big-screen performances: in 1982's Tootsie, and in 1984's first entry in the long-running Police Academy franchise.
Gaynes, who was not only an actor but a baritone singer and made hundreds of appearances both on TV comedies and dramas, as well as 35 films and many plays, musical comedies and even operas in the U.S. and Europe.
While Gaynes became immediately recognizable to TV viewers and filmgoers, he never achieved name recognition.
He leaves behind his wife, a daughter, one granddaughter, and two great-granddaughters.
His son, Matthew, died in a 1989 car crash.