Pregnant Christine Lampard explains how being a stepmum has prepared her for motherhood
31 July 2018, 00:01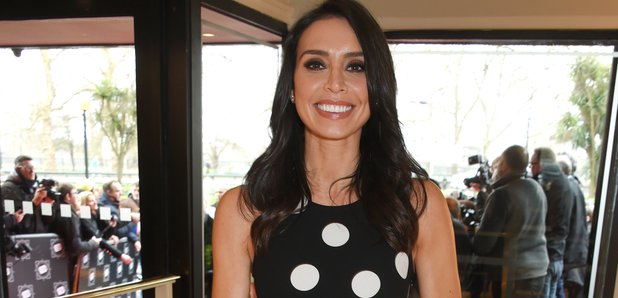 The 39-year-old Loose Women regular is expecting her first baby with husband Frank, who has two girls from his previous marriage.
Christine Lampard says being a stepmum has prepared her for motherhood... but she'll still be taking things "hour by hour".
The 39-year-old is set to stand in for Lorraine Kelly on her ITV daytime show while she's off over the summer, and spoke out about how she's feeling ahead of the arrival of her first child.
Christine, who married ex-footballer Frank - also 39 - in 2015, explained that looking after his girls Luna and Isla has been great prep for the new addition to their family.
She said: "I have had the girls since they were 4 and 2 and they are 13 and 11 so I have been through all the toddler years, the primary and secondary school bit and teenagers are around the corner, that is preparation, although the baby years is all new to me!
"So I'll take it day by day really, like every other new mum."
But while many new mums spend the nine months in the run up to their new arrival stockpiling babygros, nappies and other accessories, Christine is the opposite.
She added that because of the nature of her job, and of Frank's, the couple are "always open to change constantly."
Christine added: "We have been all over the place and have moved about 20 times during our relationship.
"You have to be adaptable but as long as your foundations don't change too much, you can work around everything.
"I wish sometimes I was more of a planner, but I don't seem to have that gene in me."
Christine also shared some of the best "mummy advice" she had been given since revealing she was pregnant.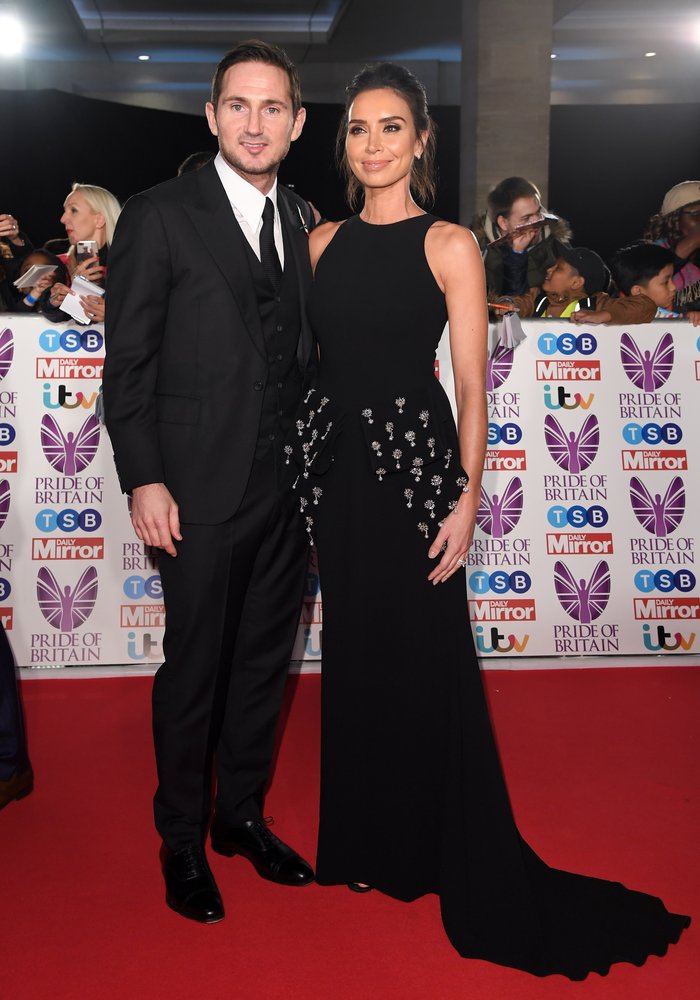 Frank and Christine Lampard are expecting their first child together (Image: Getty)
In May, she beamed from ear to ear as she told her Loose Women pals that she had taken EIGHT pregnancy tests when she first found out she was expecting.
She said: "People are telling me, and I would like to think I'm like that anyway, but do your best to relax into it and don't put too much pressure on yourself.
"Don't always be looking at everyone else and thinking, 'It's running perfectly for them, why isn't it for me?' Give yourself a break. I'll take it hour by hour!
"One of my close friends is due two weeks before me, and my old boss is due two days after me. We are all in and around the same time. We are all asking questions, me more than anyone. I have sister, parents, a good network."
She also added that she had thoroughly enjoyed reading her One Show predecessor Alex Jones' pregnancy book.
Christine said: "I've read the whole thing and it's packed with stuff. It's all stuff women don't talk about that much. There's a sheer honesty. It works, she knows how much I love it."