Prince Charles shows off unseen intimate photos of the royal family in 'very personal' exhibition
21 July 2018, 11:51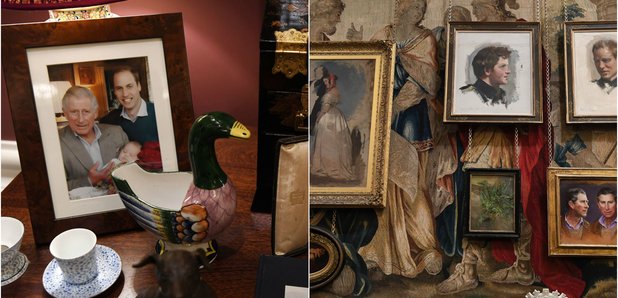 A photo of the Prince Of Wales holding baby George is just adorable.
The Prince of Wales has given us a rare insight into his heart and his home as he gears up to share unseen photos of the royal family's dearest moments.
To mark his 70th birthday, Prince Charles has selected over 100 pieces of private family portraits and paintings to be exhibited for the grand summer opening of Buckingham Palace.
Designed to replicate the look of his home, the exhibition includes some of the royal family's most precious moments including an adorable photo of Prince Charles craddling baby George, set in a picture frame on a side table, next to a china duck and bronze dog.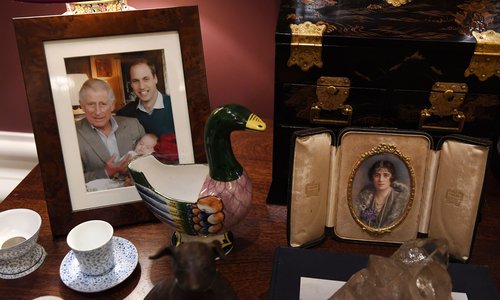 Other intimate snapshots include a picture from the Duke and Dutchess' recent royal wedding and baby George's official christening image.
Among the family photos, the exhibition is also set to include major art from the Royal Collection and work by up-and-coming artists for the attraction - entitled Prince and Patron - as well as Napoleon Bonaparte's red felt hooded cloak - a stunning artefact the heir to the throne knows well from Windsor Castle, where it was on display for a number of years.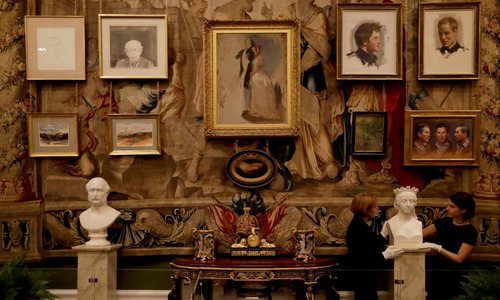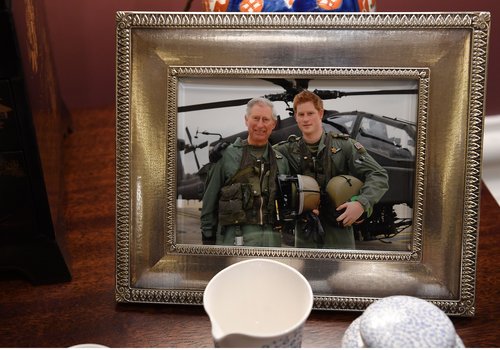 Speaking about the cloak in audio commentary for exhibition visitors, Prince Charles says, "Since, as a child, I first caught sight of this cloak in the Grand Vestibule at Windsor, I have been fascinated by the sheer magic of the colour, the dashing pattern of the lining and the enthralling story of Napoleon himself which it conjures up.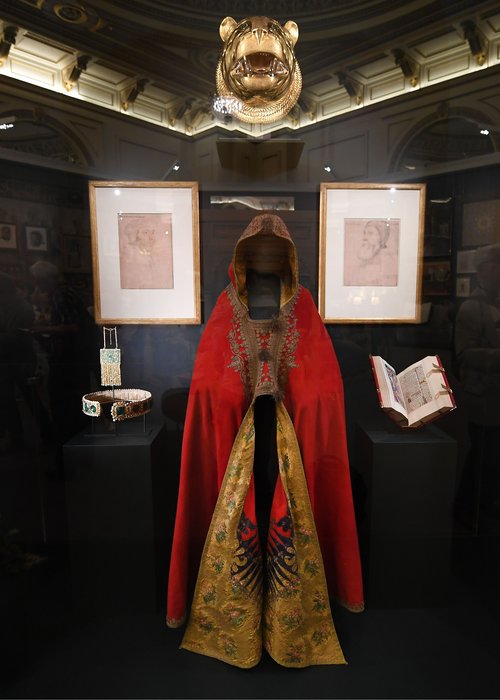 "It is said to have been worn by the Emperor during his Egyptian campaign and was taken from his carriage after the Battle of Waterloo 15 years later."
With the artwork displayed on various walls and tables in a octagonal room, the exhibition gives visitors the feel of different areas of the drawing room in Prince Charles' London home Clarence House or his country retreat Highgrove in Gloucestershire.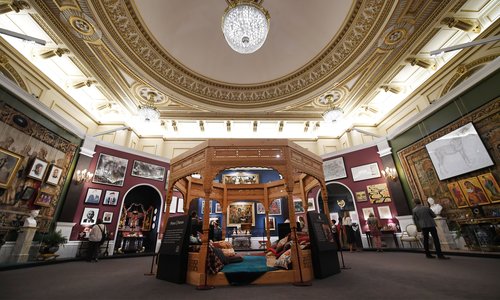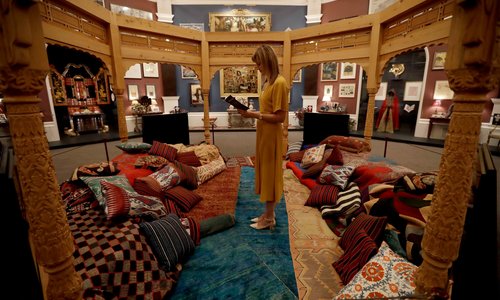 And to give it even more of a personal touch, non of the pieces have explanatory text next to them to create more of visual display rather than a museum feel.
Speaking on the unconventional layout of the exhibit, Vanessa Remington, senior curator of paintings at the Royal Collection Trust, said:
"It's a departure because it is not a standard museum display and the works aren't shown in isolation, they're shown in profusion very, very densely.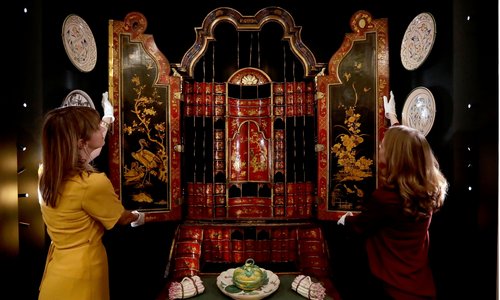 "(Tables) are dressed with a range of objects and those are intended to show or give a flavour of the interiors of the Prince of Wales's own residences because this is a very personal show."
Among the many interesting artefacts in the exhibition include Islamic-inspired artwork and other Middle East traditions, including a moving triple portrait of three Yazidi women painted in Iraq by Hannah Rose Thomas, after they had escaped Isis captivity.
Speaking in the audio commentary, Prince Charles says: "his striking cedar wood pavilion stands at over four-and-a-half metres high and features intricate carvings which draw on the rich heritage of Afghan design.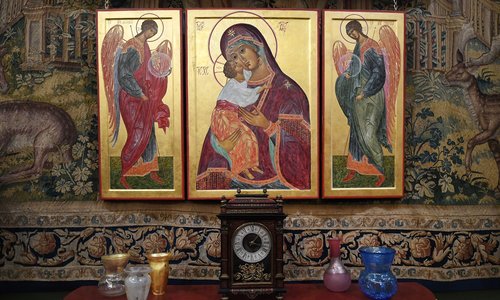 "It is a joint effort between the artist Naseer Yasna and the Turquoise Mountain woodworking team and demonstrates how the charity is reviving traditional skills in historic communities – something in which, as patron, I am enormously proud to play a part."
The summer opening of Buckingham Palace, including the Prince & Patron exhibition, will open on Saturday 21st July and run until September 30.