First EVER Pictures of Prince Harry And Girlfriend Meghan On Date Night Are TOO Adorable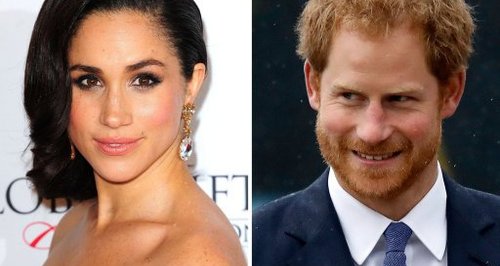 The spark between the pair shows no sign of fizzling out anytime soon as they enjoy a romantic date together.
They say absence makes the heart grow fonder, and it seems that Prince Harry couldn't wait to be back in the arms of his girlfriend Meghan Markle following his trip to the Commonwealth islands including Antigua & Barbuda, St Kitts & Nevis and Barbados.
It was recently reported that the handsome royal was so lovesick that he took a 1,700 mile detour from Barbados to Canada to see her, and apparently they have been inseparable ever since as new pictures show.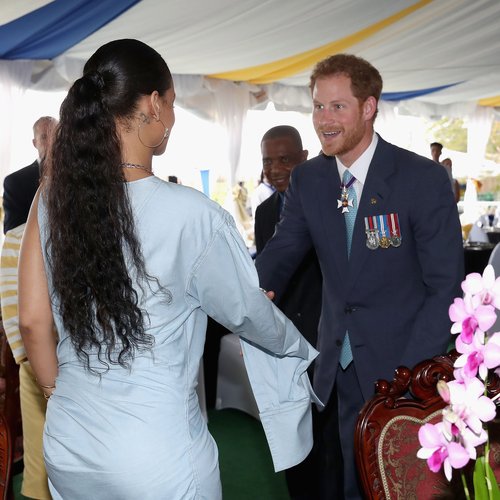 Prince Harry with Rihanna in Barbados
Until now, we haven't actually seen Harry and Meghan together, but The Sun newspaper have managed to get their hands on the FIRST EVER photos of the pair as they enjoyed a date night to the theatre in London's West End.
The front page exclusive sees Harry and Meghan in high spirits walking side by side following a trip to see comedy 'Peter Pan Goes Wrong' on Wednesday night.
Tomorrow's front page: First pictures of Prince Harry and girlfriend Meghan Markle pic.twitter.com/uPGUYHLk8T

— The Sun (@TheSun) 14 December 2016
Seemingly unfazed by the large crowds, the happy couple looked more than happy to make their relationship pubic and are no longer afraid to be seen together.
Speaking of the pair, who have been dating since summer, a pal told the paper: "They are clearly crazy about each other and have told friends they are very much in love. As an actress Meghan loves the theatre so this was an obvious date to go on."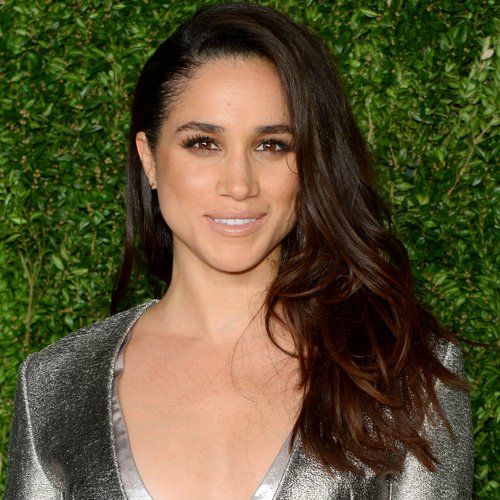 Meghan Markle has been dating Prince Harry since the summer
The news comes after Harry and Meghan were spotted buying a 6ft tall Christmas tree to get into the festive spirit, and were given some mistletoe to share a kiss under as a warm token from staff.
"They chose their tree fairly quickly and Zaqia then brought it around to me and they stood there in the queue waiting for it to be packed," said Ollie Wilkinson, 22 from the store in Battersea.
"They then went to pay and Harry also donated some money to charity."
He added: "I then handed them a bunch of mistletoe and Meghan said she really loved it."
Could there be wedding bells next year? We can only hope!