Psy's Gangnam Style FINALLY Knocked Off YouTube's Most Watched Top Spot
13 July 2017, 12:45 | Updated: 13 July 2017, 15:28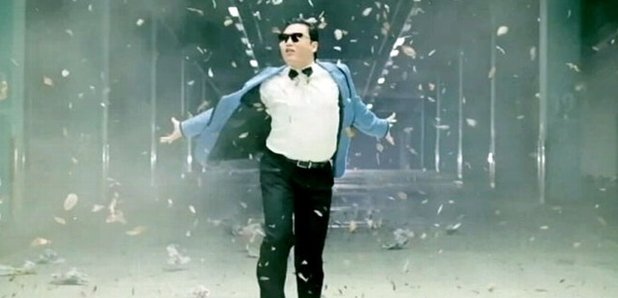 After five years on the top spot, Psy's Gangnam Style is no longer the most viewed video on YouTube. It's time to make way for a new era.
Remember when Psy's bonkers Gangnam Style music video dropped and the couldn't get enough? We were making our way from offices to meetings, from home to school, or even just to the toilet, jigging from one leg to the other, waving one of our arms in a circular movement above our head. We were a nation addict to the South Korean's Gangnam Style. We loved to hate it. We were mesmerised. We were hooked.
We were so fixated with the bizarre music video that we actually broke YouTube's player counter after surpassing two million views, forcing the website to re-write its code.
Now, after five years at the top, Gangnam Style has been replaced as the most viewed video on YouTube with See You Again by Wiz Khalifa and Charlie Puth.
The ballad has been played 2,895,373,709 times, beating Psy's count of 2,894,426,475 views.
The heartfelt song was written for the action movie Furious 7, as a tribute to the actor Paul Walker, who died in a car accident before the film was finished.
It's an emotional one viewers which features the final scene from Furious 7, where the two main characters played by Vin Diesel and Paul Walker's brother Cody, drive side-by-side, sharing a smile for the last time before going their separate ways as they drive into the sunset.
However, it's time at the top might be limited as Luis Fonsi's catchy summer hit, Despacito, has already been streamed around 2.5 million times in just six months.
The Puerto Rican song has been number one in the UK for eight weeks, thanks to an irresistibly catchy remix remix featuring Justin Bieber.
Watch this space...