Great British Bake Off Rahul Mandal: Age, job and Instagram revealed
25 September 2018, 11:57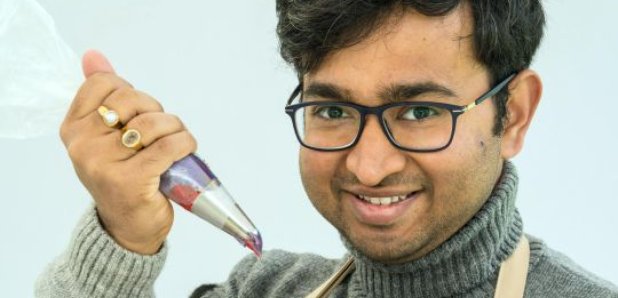 Great British Bake Off's rising star Rahul Mandal has been one to watch after receiving a golden handshake from Paul Hollywood on the show - but how old is he? And what is his job?
The Great British Bake Off's Rahul Mandal has been off to a flying start after impressing both viewers and judges Paul Hollywood and Prue Leith.
So who is Rahul and how does a research scientist find himself on the GBBO and a nation's favourite?
Well according to the 30-year-old baker, his love of being in the kitchen only blossomed a few years ago after he moved to the UK from Kolkata aged 23.
Now he has become a hot favourite on the show for 'East meets West' style of baking that's inspired by his home country.
Rahul admitted baking helped him settle into the UK [Channel 4]
We have everything you need to know about Rahul including his Instagram handle and his love of baking:
Read more: Where is Great British Bake Off filmed? Location of the tent revealed
Who is Rahul Mandal from Bake Off and what is his job?
Rahul moved to England in 2010 for university where he studied his PhD in optical metrology at Loughborough University.
Now, he works as a research associate at the University of Sheffield's Nuclear Advanced Manufacturing Research Centre, where he specialises in light-based measurement of engineered components.
What is Rahul Mandal's Instagram?
He doesn't appear to have an Instagram handle just yet, but something tells us once the show is over his following will be impressive.
When did Rahul learn to bake?
According to the Bake Off contestant, he only began to get into baking once he had moved to the UK.
Rahul said: "Even as a child, rather than watching sports, I enjoyed watching cookery shows. I never baked when I was in India. My baking journey began in the UK about five years ago when I was feeling lonely. The first cake I made was about two years ago, when my parents visited the UK for the first time."