Rio Ferdinand Introduces His Girlfriend To His Children With The Sweetest Gesture
5 July 2017, 15:42 | Updated: 11 July 2017, 15:01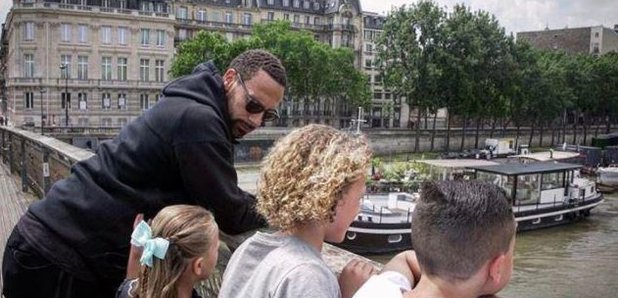 Widower Rio Ferdinand and his girlfriend Kate Wright have made their relationship public.
The ex-Manchester United and England footballer has decided to go public about his relationship with former The Only Way Is Essex star, Kate Wright.
And he's already taken the plunge and introduced her to his three children - Lorenz, 10, Tate, eight, and Tia, five,.
The couple announced the news with matching Instagram posts which showed the couple's feet next to the children's feet, all wearing a pair of the same, sparkling white, Adidas Yeezy trainers.
The couple were spotted out in public earlier this week, after months of rumours that the pair were an item.
The 38-year-old former Manchester United player and the 26-year-old reality TV star beauty were spotted out for a drink together in London.
Earlier this year, the father-of-three opened up about how he and his family were coping with the loss of his wife, Rebecca Ellison, who died from breast cancer aged 34 in May 2015.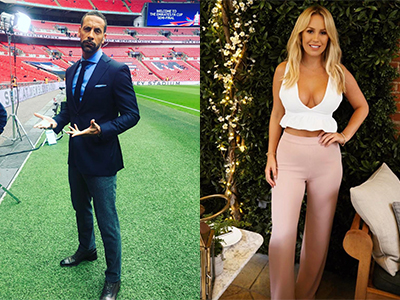 Rio Ferdinand: Being Mum and Dad saw the former England captain open up about his struggles balancing being a dad whilst also dealing with his own grief. He explored the idea of therapy as a way to help his children be able to talk about their feelings.
Rio explained that his children struggled to open up and talk about their feelings at losing their mum at such a young age.
In the documentary, Rio said that he was very protective of his children and wouldn't introduce a girlfriend to them until he was certain that the children were okay with it.
Well, if the photographs are anything to go by, Rio's in a good place at the moment and we wish the couple all the best!