Olympic Rugby Star Accepts Shock Proposal Following An Emotional Defeat!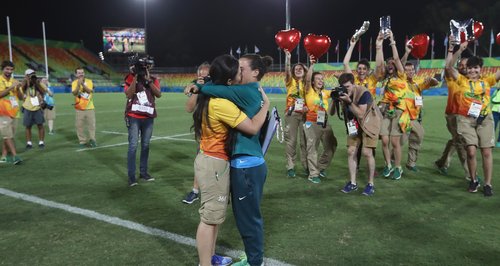 Brazilian player Isadora Cerullo may have lost to Japan but her girlfriend cheered her up in the BEST way....
The first olympic proposal at the Rio Olympics games has OFFICIALLY happened after Brazilian player Isadora Cerullo's girlfriend popped the question shortly after the Australia women's rugby team scooped a historic victory.
Marjorie Enya, a 28-year-old volunteer manager at the stadium, plucked up the courage to declare her love for her rugby girlfriend and made a rousing speech before running onto the pitch to pop the question following the medalling ceremony.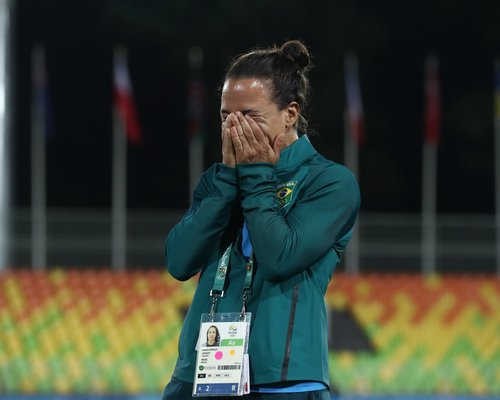 SHE SAID YES!
The rugby star was seen bursting into tears before the pair shared a loving embrace whilst being cheered on by the crowds.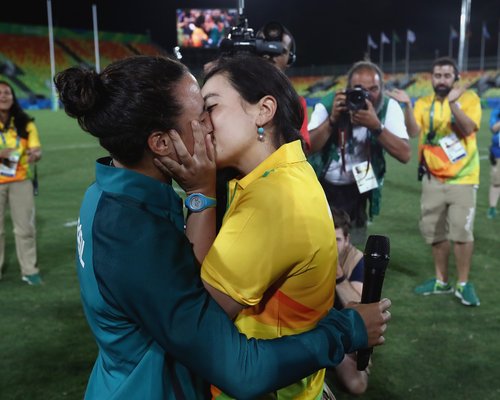 Speaking on the romantic moment, Enya said: "The Olympic Games can look like closure for me but it's starting a new life with someone,"
"As soon as I knew she was in the squad I thought I have to make this special."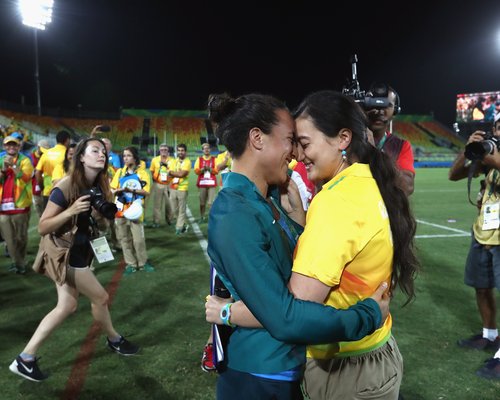 She added: "I know rugby people are amazing and they would embrace it."
"She is the love of my life.
"I wanted to show people that love wins."
Aww!