Robbie Williams Has Confirmed That He WILL Be Rejoining Take That!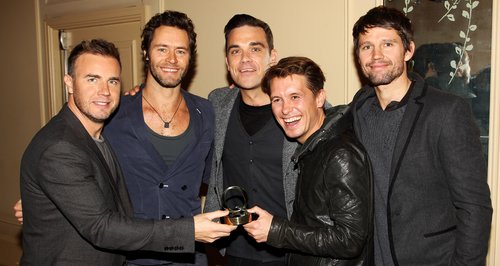 Gary Barlow, Mark Owen, Howard Donald are planning a documentary and more live shows to mark 25 years in showbiz and Robbie Williams has not only said that he'd be up for it but that he wants Jason Orange to join them too! So will they be back for good?
Take That fans will be delighted to hear that Robbie Williams has finally confirmed that he WILL be rejoining his former bandmates - although he doesn't think he'll make the 25th anniversary tour.
The band are planning a number of live shows and a documentary about their stelar band history to celebrate the occasion. The project will mark the launch of their first ever album, Take That And Party which was released in 1992 and stuck firmly in the charts for an amazing 73 weeks.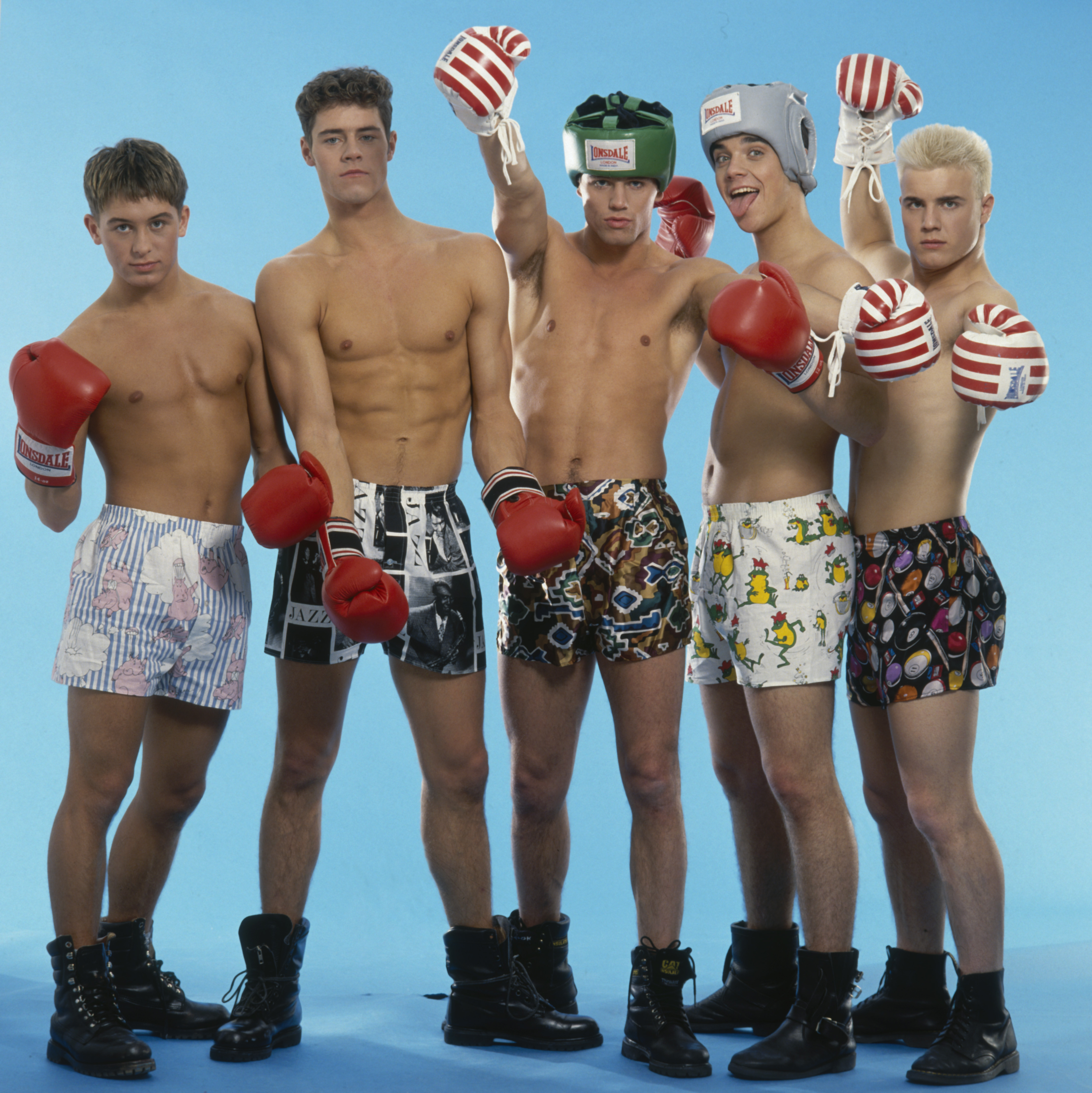 Robbie poses with the rest of Take That at a photoshoot in 1995. Picture | REX
Robbie, 42, who has recently announced details of his new album, said: "When is the 25th anniversary? Next year? 2017? I don't know if I can. I have plans, I have a tour, there's stuff to be doing. I don't think it'll be next year but I think it'll be at some point.
"I'm a floating member. And I'm really proud of what we do and what we create when I'm in the band. We'll wait and see when our paths collide but I don't think it's going to be next year."
Gary Barlow, 45 has said he loves the idea of a two-hour special revisiting their biggest hits over the years as they became a five, four and eventually three piece band.
Apparently Robbie, 41 and Gary have approached Jason who quit the group in 2014 and he has expressed an interest in marking the anniversary but has yet to confirm his part in the documentary or full line-up of shows, however, nothing has been finalised just yet.
Although the band have had their fair share of ups and downs, in June last year Robbie proved there are no hard feelings as he posed with his arms around Barlow, Owen, 44, and Donald, 48, after a show at London's O2 Arena.