Robbie Williams Bares All For A Very Naughty Gift!
12 January 2018, 15:12 | Updated: 12 January 2018, 15:15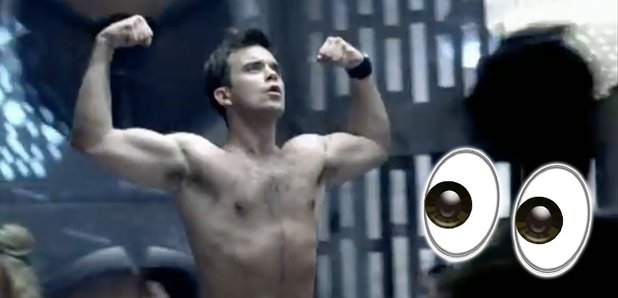 It's definitely one of a kind!
When you're as rich and famous as Robbie Williams, you can pretty much buy your friends and family ANYTHING.
But with a big spend doesn't always come the most important thing - sentimentality.
The "Angels" hitmaker has reportedly had a mould taken of his manhood, which was then melted down to a smaller scale and made into a signet ring that he gave to his best mate.
His buddy then returned the favour by doing the exact same thing!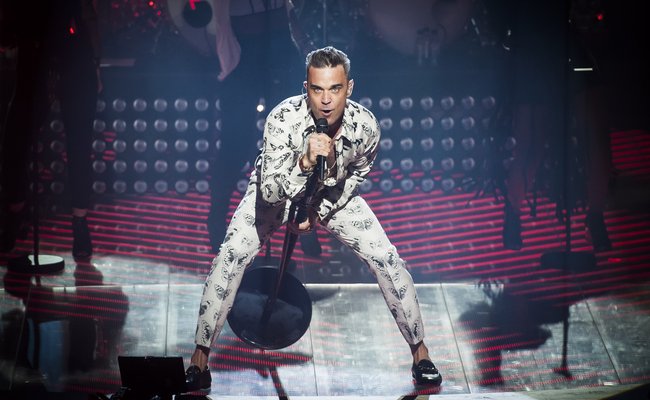 It is believed that the unique gift idea came from a particularly rowdy evening, which Robbie wanted to remember in his "own special way".
A source told The Sun: "It's a lot of effort to go through but it was well worth it for both sides. Robbie is clearly body confident, especially in regards to what's inside his trousers. The gift is obviously a bit of a comedy present but it's also a very personal touch."
The cheeky pop star is no stranger to stripping off, after he treated fans to a bit of an eyeful on his Instagram account over the festive season:
Never one to shy away from an opportunity to overshare, Robbie has previously mentioned that if he was a "bit bigger" he'd happily become a naturist.
(Ahem, we're not blushing - you are!)
Robbie, who's now a father of two, has been happily married to his wife Ayda Field Williams for seven years.
A signet ring made from the mould of your manhood is definitely more personal than a friendship bracelet - that's for sure!
WATCH! Robbie's Changing Face Over The Years: