Robbie Williams opens up about becoming a dad for a third time
14 September 2018, 12:18 | Updated: 19 October 2018, 13:58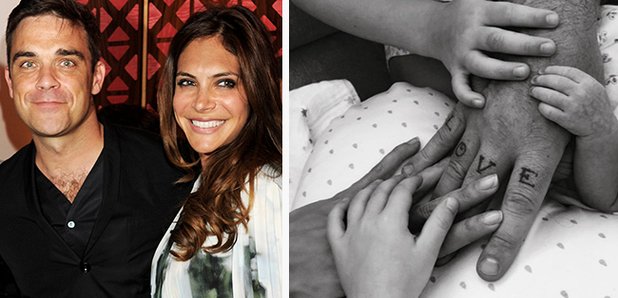 Robbie Williams has spoken for the first time since he and wife Ayda Field welcomed their daughter Coco via a surrogate last week.
Robbie Williams says the latest addition to his family is "the most chilled baby I've ever known".
The 45-year-old added that his days-old daughter is settling in well with her older siblings, Teddy, 5, and Charlton, 3.
Robbie, who currently appears on the X Factor with wife 39-year-old wife Ayda Field, told The Sun: "Coco is the most chilled baby I've ever known. "
"It's funny. The first baby you have, 'Shh, it's sleeping,' then you hear someone coming in that closes the door and you run downstairs and you go, 'Shh! The baby!'
"Then the third one, the television's on, the kids are playing, the dogs are barking, the baby stays asleep and the world doesn't end."
He added: "I wonder if the baby is so relaxed because we are relaxed."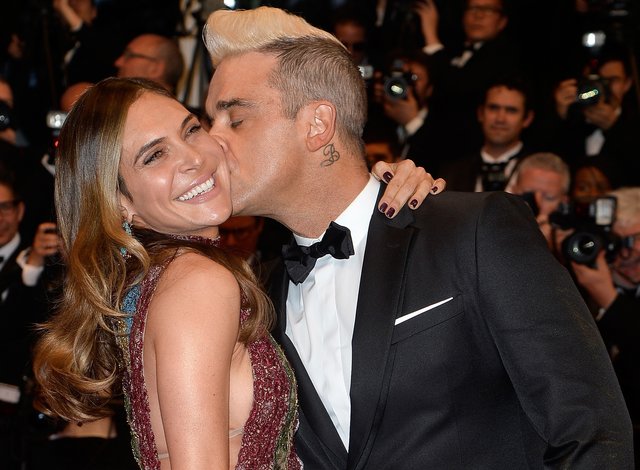 Credit: Getty
Robbie also said that his five-year-old daughter and three-year-old son are besotted with their baby sister.
He added: "The kids are getting on really well with her, there's no jealousy.
"In fact there's just lots of love and cuddles and Teddy wants to feed her all the time. So that's what's going on."
Robbie and Ayda announced the news that they had welcomed their third child via a surrogate with an announcement on Instagram.
Ayda wrote: "So we have been keeping a very special secret! We are delighted to share with you that we have had a baby girl….welcome to the world Colette (Coco) Josephine Williams!! It has been a very long and difficult path to get here, which is why we have kept it on the down low."
She continued: "Family comes in all forms, and this little lady, who is biologically ours, was carried by an incredible surrogate mother, to whom we will be eternally grateful.
"We are over the moon to have this beautiful baby girl in our lives and so blessed that we live in a world which makes this possible.
"As with Teddy and Charlie, we ask that you respect Coco's privacy and allow us to grow into our new team of 5! #TeamWilliams."