Robbie Williams Will NEVER Sing Angels Again For This Heart Breaking Reason
2 February 2018, 07:51 | Updated: 2 February 2018, 07:57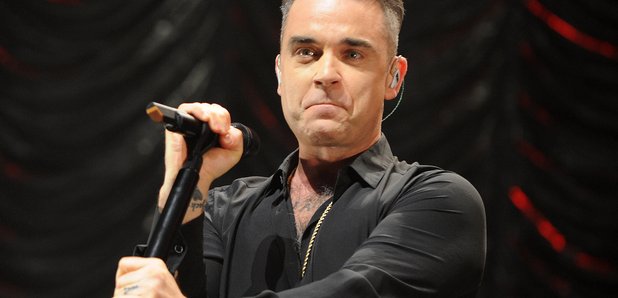 The singer reveals that he won't be performing the iconic song ever again.
It is the song that automatically springs to mind when you think of Robbie Williams, not to mention being his biggest-selling single, but now Robbie's vowed to never perform 'Angels' again.
Talking to The Daily Star about the classic 1997 hit, Robbie explained: "I have to hold myself together or I could cry at everything and look pathetic,
"There are people who put posters up before Angels about their mum or dad who died and I think 'Oh God, I am going to cry'. It did affect me."
Meanwhile, he has revealed that he will be focusing on performing his recent Under The Radar albums featuring B-side tunes, after receiving a positive reaction towards it, from fans.
He said: "People want an Under The Radar gig and I will do it,"
"Seeing the comments on YouTube I got to revel in the fact they meant a lot to people; I like my ego being stroked and it's a lot of fun."
His decision to stop performing 'Angels' comes shortly after the sudden death of his friend Dolores O'Riordan (lead singer of the band The Cranberries) last month.
He confessed to feeling very reflective following her passing adding: "Dolores was a tremendously gifted singer and artist. I wonder what's happening to my world and how I am at this age now where it's going to keep happening to people I know and love."
Aww, we can't say we won't miss him performing 'Angels', but let's be honest, there's plenty of other bangers he can pull out of the bag!
Watch more: