Robbie Williams Reveals Health Battle That Left Him In Intensive Care
14 December 2017, 11:33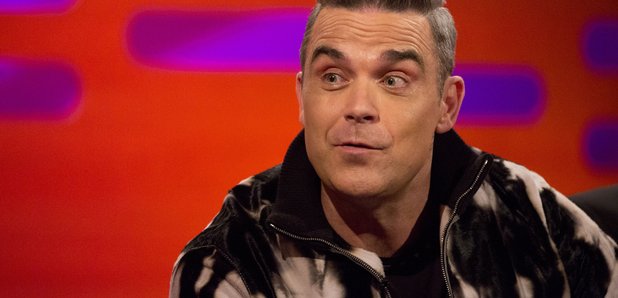 The singer revealed the serious reasons that caused him to cancel some tour dates.
Fans of Robbie Williams may recall that earlier in the year the singer had to cancel some tour dates due to unforeseen circumstances.
But now the former Take That star has revealed that he spent a whole week in intensive care after doctors discovered "abnormalities" on his brain.
Russian fans were disappointed by the cancellation of dates in September after problems started backstage after a performance in Zurich.
He explained to The Sun: "My left arm went numb and I couldn't stop dribbling out of the side of my mouth.
"I had a headache and I was also having trouble breathing. I couldn't get a full breath."
He was given the all clear by a doctor backstage but still continued to feel the frightening symptoms and after flying home to London for tests was told they found what they thought was blood on his brain.
"That was obviously very scary, so the decision was taken out of my hands and I was sent straight to the intensive care unit."
After a week of tests he was discharged and flew back to his home in LA to recover and thankfully he's now on the mend.
His wife Ayda revealed on a recent Loose Women appearance that the pair have since decided to care for their bodies better and are about to embark on a serious health kick.
She said: "Rob was very ill but he's on the tail end of that now and he's doing very well. He's doing yoga and pilates, he's like the girl I want to be."