Robbie Williams Has Stripped Off For A Very Cheeky New Album Cover... And We Can't Cope!
12 July 2017, 12:22 | Updated: 6 August 2018, 12:13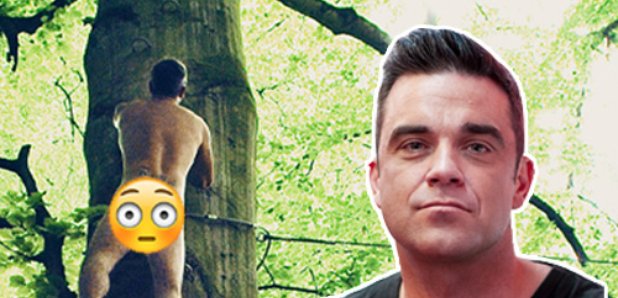 The 'Angels' singer bares EVERYTHING for a risquè photoshoot.
Ladies gather round!
The delightful Robbie Williams is known for his cheeky personality but he's decided to show a different kind of cheek in the brand new cover art for his latest musical effort Under The Radar Volume 2.
The 'Angels' hitmaker surprised fans on Tuesday with an unexpected announcement which revealed he is set to release of a follow-up to his 2014 album of the same name.
While the news came as a thrill for fans, it was the eye-catching art that really set everyone's tongues wagging.
Pictured scaling a large tree, Robbie appears to have forgotten his clothes, daring to bare all; whilst also giving fans the chance to take a peek at his bare bottom.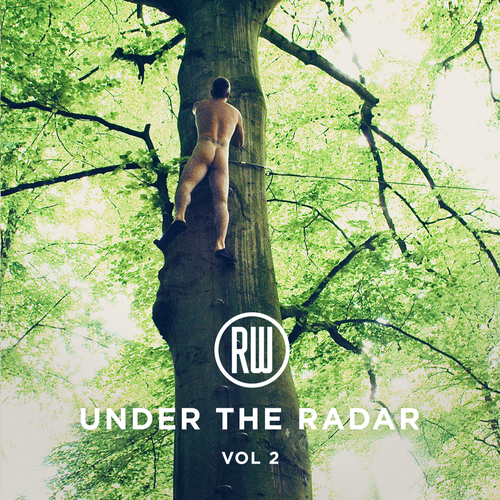 Delightful!
The hunky star released the daring cover shortly after a video was uploaded to his YouTube page, making the official announcement.
Appearing to be in high spirits as he recorded the message, he said: "It's a collaboration of songs that I'm extremely proud of but didn't make the previous featured albums.
"They should've done, they're amazing – but you can get lost in an alleyway of 'I've got to write a hit or everybody dies!"
"Lots of great songs go missing when you're in that state of mind – here they are."
The album will be released later on this summer and will feature Robbie's unheard demos and songs that didn't make the cut for albums across his 20 year solo career.